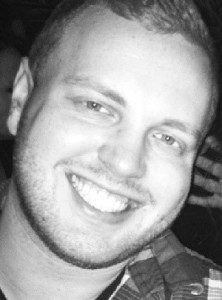 Belmont senior and music business major Jared Conrad met musician and friend Davis Mallory in Bongo Java in August of this year. Although Conrad says the meeting didn't stand out from any other of its kind, he is quick to build connections in the music industry, based on the advice he received from Ted Gray, his transfer admissions counselor when he came to Belmont.
"[Ted] told me that networking would take me farther in this industry than anything else, and that my time at Belmont is only what I choose to make of it… Since transferring here in the Fall of 2013, I have tried to network as much as I can, whether that be with industry professionals, internships, student musicians, other Curb College students or really anyone I could find who was in this field," Conrad said.
Conrad must have made a clear impression on Mallory, a singer/songwriter who works at BubbleUp in Nashville, because the two paired up and have since produced seven songs together. Mallory was on MTV's "The Real World Denver" and after was on "Real World/Road Rules Challenge" where he met and became close with Diem Brown, a fellow competitor, FOXNews host and People Magazine correspondent.
In November, Brown lost her battle with ovarian cancer and passed away at the age of 34. To commemorate her short but meaningful life, Mallory worked with a number of other artists to co-write the song, "Beautiful Girls (Diem's Song)." Mallory and his cohorts produced a version of the song in a home studio, but the team wasn't pleased with the results. Knowing the quality of work Conrad had created throughout the year, Mallory says he knew he could perfect it, even with the short timeline of two days he was given.
Since then, the final product that Conrad engineered has had over 80,000 views including mentions in People Magazine, E! Online, US Magazine, mtv.com and has become a No. 1 trending item on Facebook News.
Conrad said it was a pleasure to work on the piece, even though he didn't have the chance to personally know Diem Brown. He said the real heart behind the project wasn't to accrue so many likes, mentions and features – but instead, to honor the life of a loved one.
"It was really humbling to sit back and remember how short and precious life is, and how I was blessed with the opportunity to prepare this tribute to commemorate her life and everything she had done," Conrad said. "My thoughts and prayers were constantly, and still are, with Diem's family through this experience."