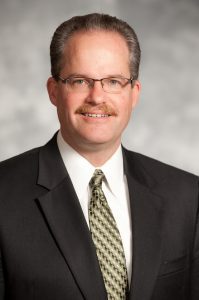 Associate Dean and Senior Professor of Performance Excellence of the Jack C. Massey Graduate School of Business Dr. Joe F. Alexander was recently appointed to the Tennessee Center for Performance Excellence's (TNCPE) Panel of Judges. TNCPE is a state-wide nonprofit that provides in-depth assessments with a goal of promoting organizational excellence and development in order to drive competition. Alexander was also appointed as a panel judge for this organization in 2014.
TNCPE's Panel of Judges consists of eight judges who are responsible for validating the TNCPE Excellence Award process and determining levels of recognition for each award applicant. The panel then makes the final determination for the award, which recognizes organizations that demonstrate excellence in their operations and results at the local, regional and state levels. The panel is comprised of experts from all business, industry and organization sectors including manufacturing, health care, education, government and nonprofit. All of the judges have served as examiners for either the Baldridge National Quality Award or the TNCPE Board of Examiners.
For the full list of judges on the 2016 panel, click here.