Belmont University classes began today for the Fall 2019 semester with a record-breaking 8,481 students being welcomed to campus, tripling the 2,796 students enrolled in 2000 and marking a 57 percent increase in the last decade alone (enrollment in 2009 was 5,393). This marks Belmont's 19th consecutive year of record enrollment, an increasingly impressive record as national studies indicate a 1 – 2% decrease across the country in postsecondary enrollment for the past six years (source: National Student Clearinghouse Research Center Current Term Enrollments Fall 2013-18).
Belmont President Dr. Bob Fisher said, "Without a doubt Belmont University is a special place. Home to dedicated faculty and staff who are committed to student success, top-ranked academic programs that meet market needs, holistic education in and out of the classroom and a 94% job placement rate, this campus is keeping students at the center of all we do. I'm proud to serve here, and I'm grateful that so many students continue to want to be a part of this community and our mission to 'engage and transform the world.'"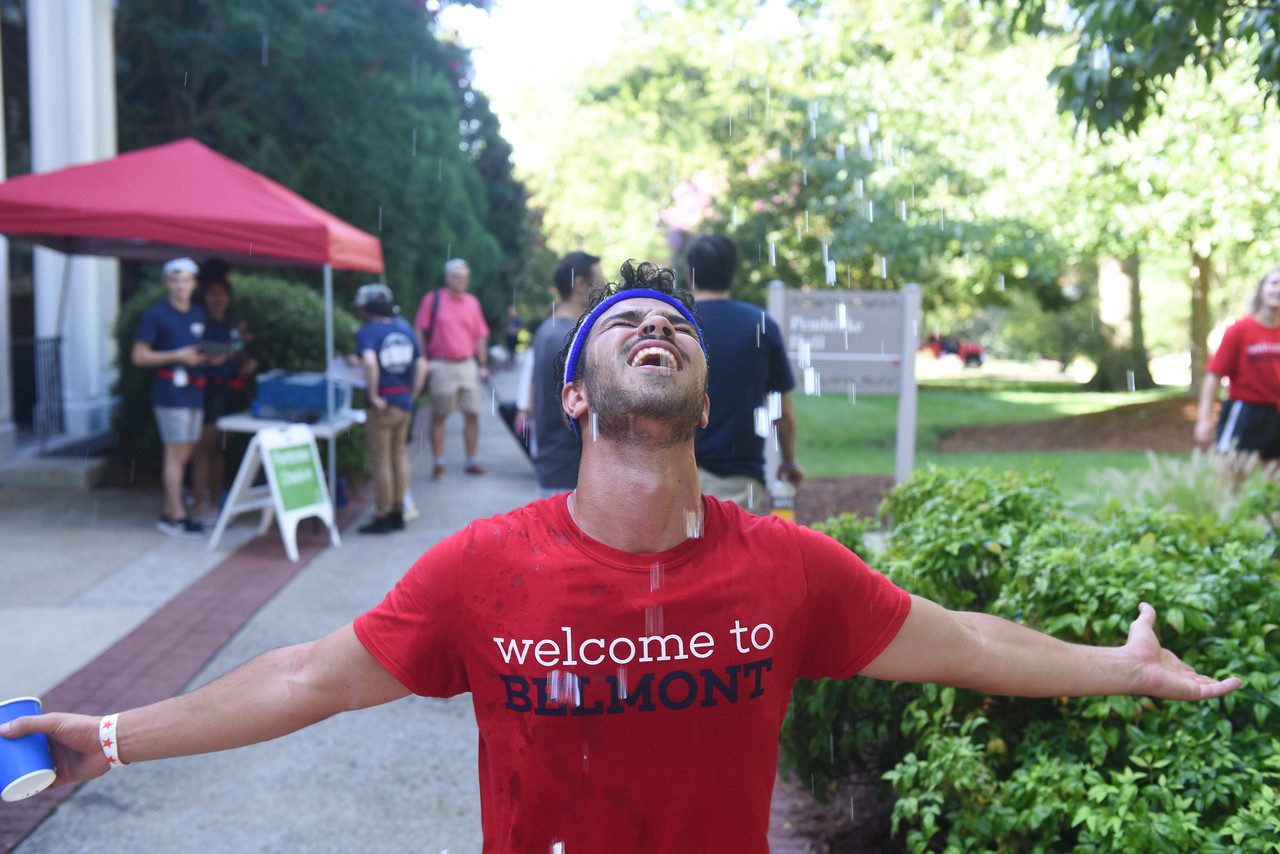 Nearly 8,000 applications for freshman admissions resulted in an incoming class of 1,724 freshmen, the largest freshman class in University history. This is also anticipated to be the largest freshman class at a private college/university in Tennessee for this fall. In addition, Belmont continues to be among the top destinations for transfer students as 472 transfers joined the campus this semester. The University's graduate schools, which offer more than 25 master's programs and five doctoral programs, attracted 681 new students for the 2019-20 academic year.
This year's incoming freshman class hails from 45 states and represents nine foreign countries, with 77 percent of the class originating from outside of Tennessee. As a group, Belmont's Class of 2023 scored an average of 27 on the ACT and held an average high school GPA of 3.7. The new students made their presence known throughout Nashville Tuesday afternoon as more than 2,100 freshmen and transfers participated in the annual SERVE event, which allows students to engage in community service at nonprofit sites around the city.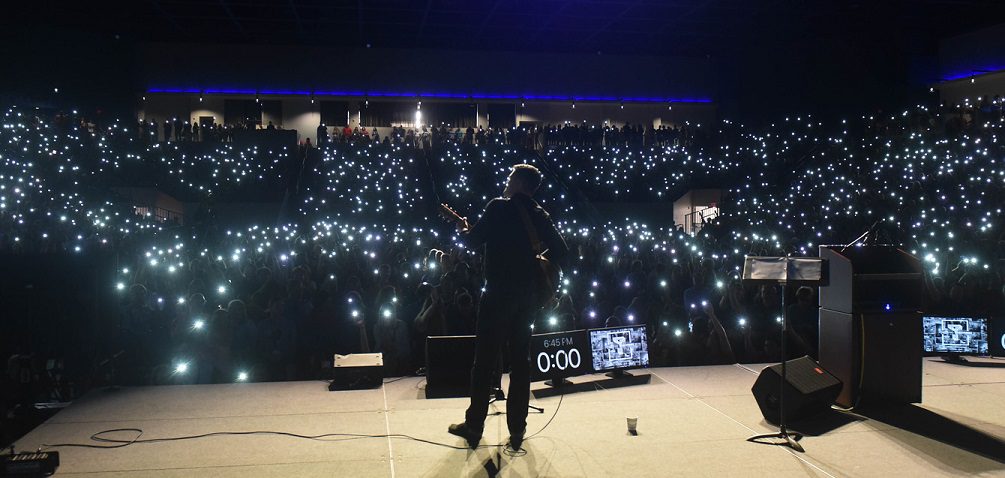 Belmont's student body currently consists of 6,863 undergraduate students and 1,618 pursuing graduate/professional paths.
Associate Provost and Dean of Enrollment David Mee added, "Belmont continues to craft a remarkable enrollment story. The University's record enrollment this fall, coupled with record freshman and graduate student classes, is a testament to the enduring success of the University in attracting students from every state and around the globe. The Belmont mission and opportunities are compelling – and another year of record enrollment at Belmont means there will be more dynamic and talented students than ever making a difference on campus and in the Nashville community."
Additional Photos from Welcome Week:
Friday Move In
Saturday Move In
Welcome Week Opening Session
Sunday Worship Service
Matriculation
SERVE