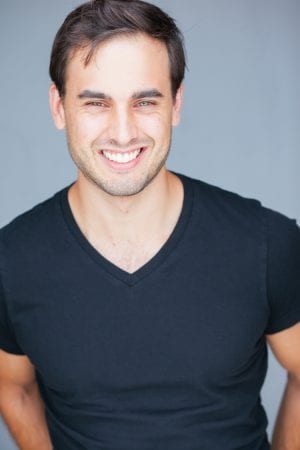 Musical theater and Honors graduate Douglas Waterbury-Tieman is performing his original bluegrass production, "Johnny & the Devil's Box," at the Troutt Theater this weekend. According to his website, the musical's lot revolves around "Johnny, a young fiddler from the mountains, [who] must contend with the threat of the law, a death in the family, a fiddle contest and the loss of his true love on his way to becoming the greatest fiddle player the South has ever known. But how will he fare against the greatest threat of all, the Devil himself? Inspired by myths of fiddlers' dealing with the Devil, the piece takes a hard look at the association between a virtuoso's egotism and hellish temptation. Told largely through American folk inspired music, the show is built to stir the audience's urge to get up and dance."
Douglas Waterbury-Tieman is from Lexington, Ky. Douglas and graduated from Belmont in 2012 with a Bachelor of Music in musical theatre performance.  He is also a professional fiddle player and recently appeared in Roundabout's "The Robber Bridegroom." Other recent theatre credits include; "A Christmas Carol" at Actor's Theatre of Louisville and "Fiddler on the Roof" at Studio Tenn.
The staged reading of the production will be Sat., May 19 at 6 p.m. at Troutt Theater.