Alumnus McKinley Belcher III, a 2006 graduate with a B.A. in communication studies and a minor in political science, stars as Samuel Diggs in PBS's new scripted series, "Mercy Street," taking place in a luxury hotel turned into a Union hospital in Alexandria, Virginia during the Civil War.
Belcher plays the role of a free black man who has come to the hospital to advance his medical education. In an article in the Los Angeles Daily News, Belcher's character is described: "Samuel knows more about surgery than many of the doctors at the hospital. His parents were servants for a Philadelphia physician who taught him medical skills. However, because of his race, Samuel is only hired as a laborer. Belcher describes his character as someone who 'is not going to let anything stand in the way of where he wants to go.'"
Belcher did not start acting until he arrived at Belmont. He said one of his friends was heavily involved in theater and persuaded him to audition for Raisin in the Sun, directed by the late Lynn Eastes. He landed a role as George Murchison. "It was a really transformative experience, especially for someone who had never acted. It whet my appetite and made me curious about expressing myself that way. That same friend was on Belmont's Speech and Debate team, and she needed a partner for dramatic duo. This was my freshman year, and it turned out to be the most formative choice I made while at Belmont," he said. "I ended up competing on the Speech and Debate Team all four years of undergraduate study. It was singularly more important than any class I took, in terms of development and growth. The team was coached by Mary Vaughn initially, and Jason Stahl stepped in later. I competed in events like poetry, prose, communication analysis, dramatic interpretation, duo, impromptu, persuasive and informative speaking. It gave me an opportunity to find my artistic voice and actually think about my perspective on the world around me. It instilled a belief in me that art can affect change in the world and that engaging with such ideas is the high calling of art and discourse."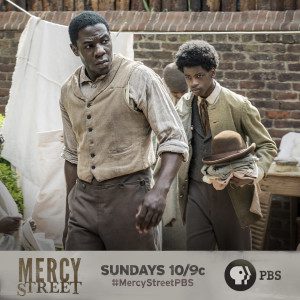 Belcher explained his plan was originally to attend law school after graduating from Belmont. He interned for a year at a local law firm and went to work for a firm in Atlanta post-graduation. However, thinking back to the time he felt most engaged in life – acting in Rasin in the Sun and competing on the speech and debate team – Belcher realized pursing law was not his dream. He started grad school at USC School of Dramatic Arts and earned his MFA in Acting in 2010. He has been working as a professional actor ever since.
Belcher has worked in many roles, from regional and Off Broadway theatre roles to TV and independent film parts. Currently, he is rehearsing for a play off-Broadway called The Royale, playing "Fish" in the story of Jack Johnson's journey to becoming the heavyweight champion in the early 1900s. He also did the world premiere of a play called Rear Window at Hartford Stage with Kevin Bacon, with the hope of bringing that play to Broadway later this year. "My hope, long-term, is that I can continue to grow and explore in all mediums: theatre, television and film. It's really pleasurable to bounce from stage to screen. I feel they inform one another. I hope I also get to make a foray into studio films, but I'm really happy so long as I get to tell engaging stories that speak a truth that needs to be heard and hopefully not repeating myself too often," said Belcher.
Belcher said he is excited that "Mercy Street" is on PBS because it means that everyone has access to it and that the people at the helm find historical accuracy important rather than simply chasing ratings. "The show is entertainment; it's funny; it's sad, and I hope engaging. But I also think it's challenging material, in that there's an element of social commentary to it. I like to call it edutainment: drama that both entertains and educates," said Belcher. "It's also really exciting that this is my first series that I have my own arc and am being challenged in a real and beautiful way. I'm really proud that I get to honor the history and journey of those that came before me by playing Samuel Diggs on this show. I hope it gives perspective on the world we live in today, if only by way of contrast. Holding the mirror up to 1862 highlights how our world has changed but also emphasizes those areas where change has eluded us."
"Mercy Street" debuted on January 17, and the six-part series airs on PBS Sunday nights at 10 p.m./9 p.m. Central. Episodes are also available online.