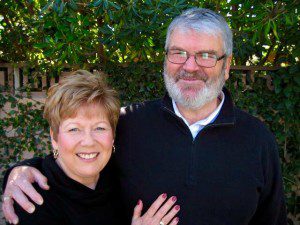 Bill Cates, a 1971 Belmont alumnus, was recently inducted into the Up With People Songwriters Hall of Fame at the organization's 50th reunion celebration in Orlando, Florida.
Before finishing his degree at Belmont in, Bill traveled with the newly-formed cast of Sing Out '66, a musical demonstration that performed across the globe and was eventually re-branded as Up With People.
Cates had been a part of Nashville's songwriting mill of the '60s, signed by the legendary Buddy Killen of Tree Publishing. After Sing Out '66 came through Nashville, 600 Middle Tennesseans came together to write and produce their own show in Belmont's gymnasium. Cates and friends directed and led the production of Sing Out South and traveled all over Tennessee sparking other Sing Outs. The song "Do You Really Care," now in the Baptist Hymnal, was the final tune in the show and became part of  "Good News," a musical created for church groups.
The next summer, Cates joined the international cast to write and direct their show. He contributed on several of the show's most loved and long lasting tunes like "Morning of Time," "The Wonder of It All" and "With Everything Changing." Paul Colwell, one of the creators of UWP, said at the induction, "He writes with a warmth and a passion and his tunes are always memorable."