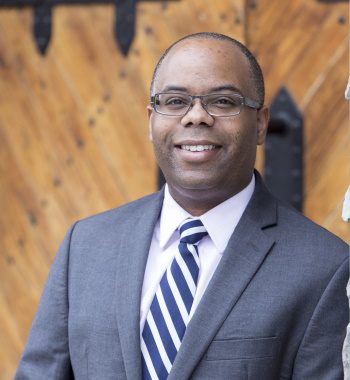 Alumnus Harry Allen has been named to the Federal Reserve Bank of Atlanta as one of three new council members of its Community Depository Institutions Advisory Council (CDIAC).
The CDIAC focuses on community banking and provides input on the economy, lending conditions and other issues. Each Federal Reserve District has established a CDIAC to include views of community depository institutions in the policymaking process.
As the Nashville Business Journal notes, Allen is a fixture in the local business community, "helping former Mayor David Briley boost performance at Metro Nashville Public Schools' neediest institutions and acting as the president of the Rotary Club of Nashville in 2019." He also co-founded Studio Bank in Nashville in 2018, which according to NBJ was "one of the most competitive eras in Nashville banking history. Since then, Studio has grown its assets to north of $500 million, while raking in $411.8 million in deposits."
In addition to co-founder, Allen is chief relationship officer at Studio Bank. He graduated from Belmont with a bachelor's and a master's, both in business administration. He also is a trustee and chair of Belmont University's endowment committee, and he serves on the board of directors for the Nashville Public Education Foundation and the Tennessee Performing Arts Center.
Allen joins two additional new members to the Atlanta council: John Hirabayashi, president and CEO of Community First Credit Union in Jacksonville, Florida, as well as Robert James II, president and CEO of Carver Financial Corporation and executive vice president of its subsidiary, Carver State Bank in Savannah, Georgia.
The new council members will serve a three-year term ending in 2025.