Alumnus Franklin Willis leads the Andrew Jackson Elementary Eagle Honor Choir. As founder and director, Willis specializes in providing music instruction that will empower and engage all children to achieve their best.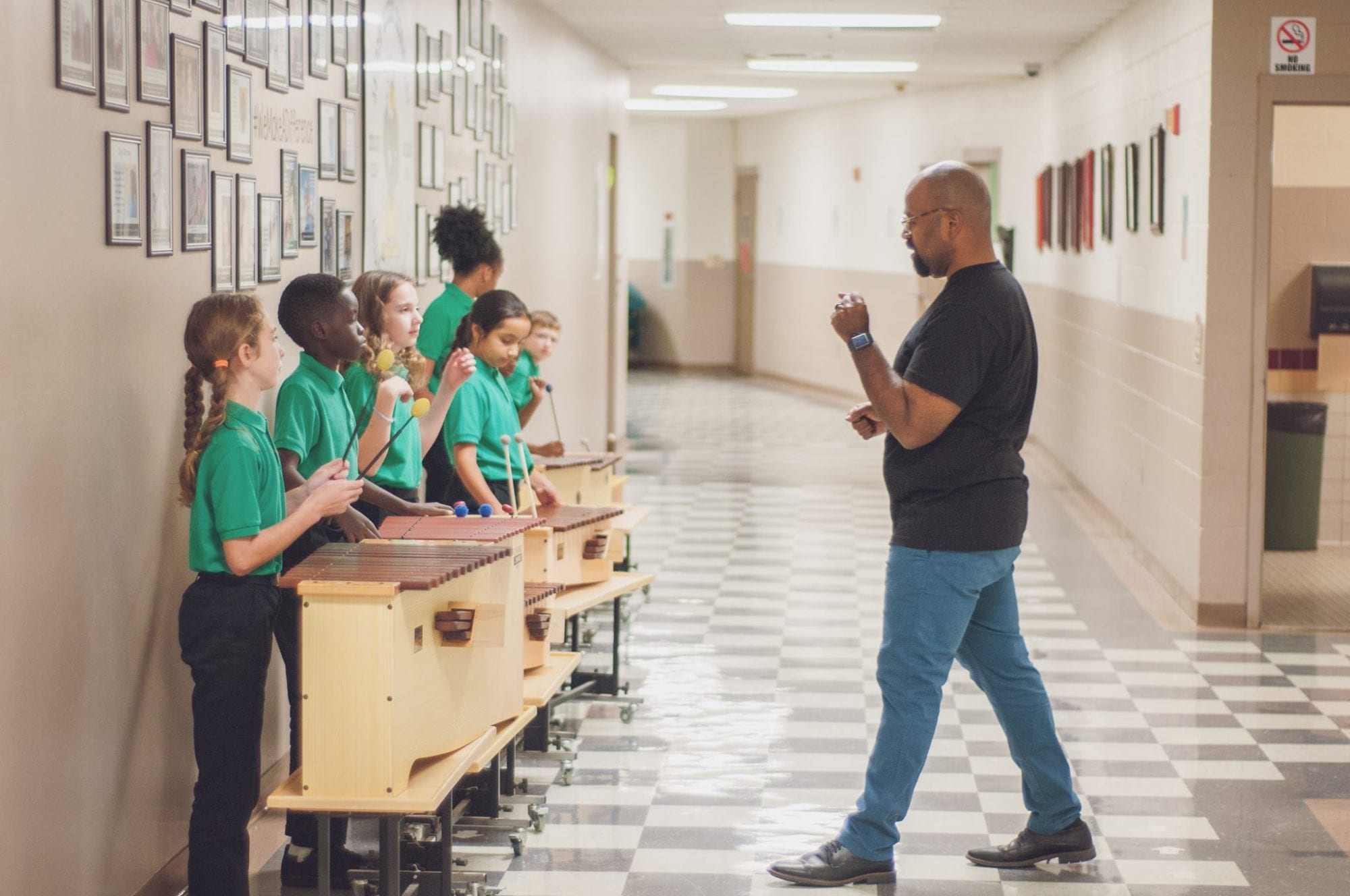 The Eagle Honor Choir is an after school music club for advanced 3rd and 4th grade music students. In just three short years since its creation, the choir has made a musical imprint on the Nashville music scene.
The choir has performed in some of the most historic venues in Nashville, including Nissan Stadium, Opry Mills Mall, Vanderbilt University, Andrew Jackson's The Hermitage, various churches and retirement homes.
"It's my mission to give my students opportunities to share their gifts and talents with our community," said Willis.
In his classroom, students explore a wealth of music from a variety of cultures and historical periods by singing, moving and playing instruments.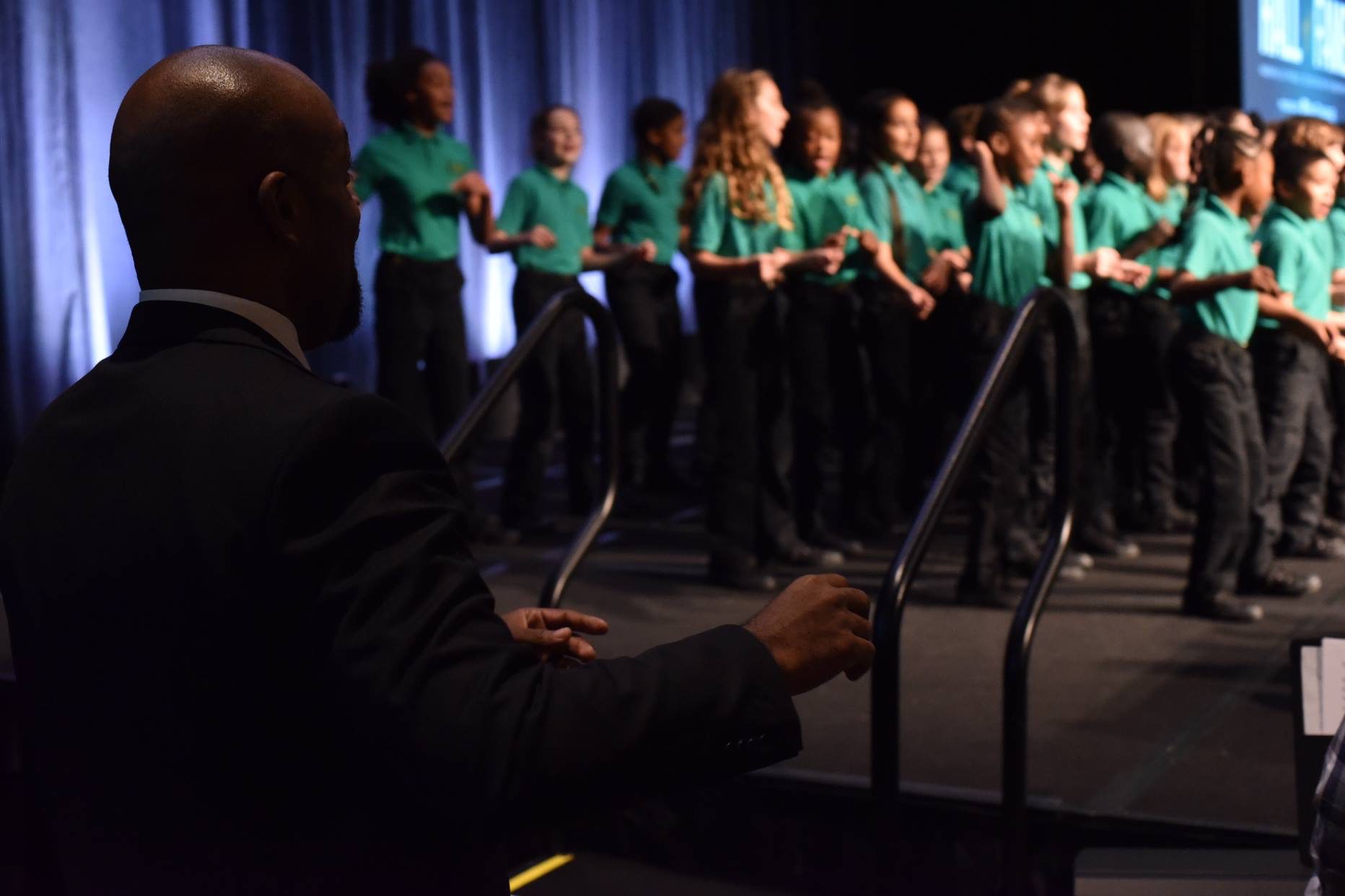 "I believe the study of music is a unique creative experience that provides opportunities to reinforce skills and concepts of other disciplines, while developing lifelong learning skills," said Willis. "I am also passionate that the cultivation of musicianship begins at a young age and that every child has musical potential."
Last year, Eagle Honor Choir recorded its first music video, "This is Me," which received over 20,000 views on Facebook and YouTube. The choir received hundreds of messages from viewers inspired and touched by the children's special performance.
Willis also provides students with opportunities to explore, connect and learn about different musical cultures.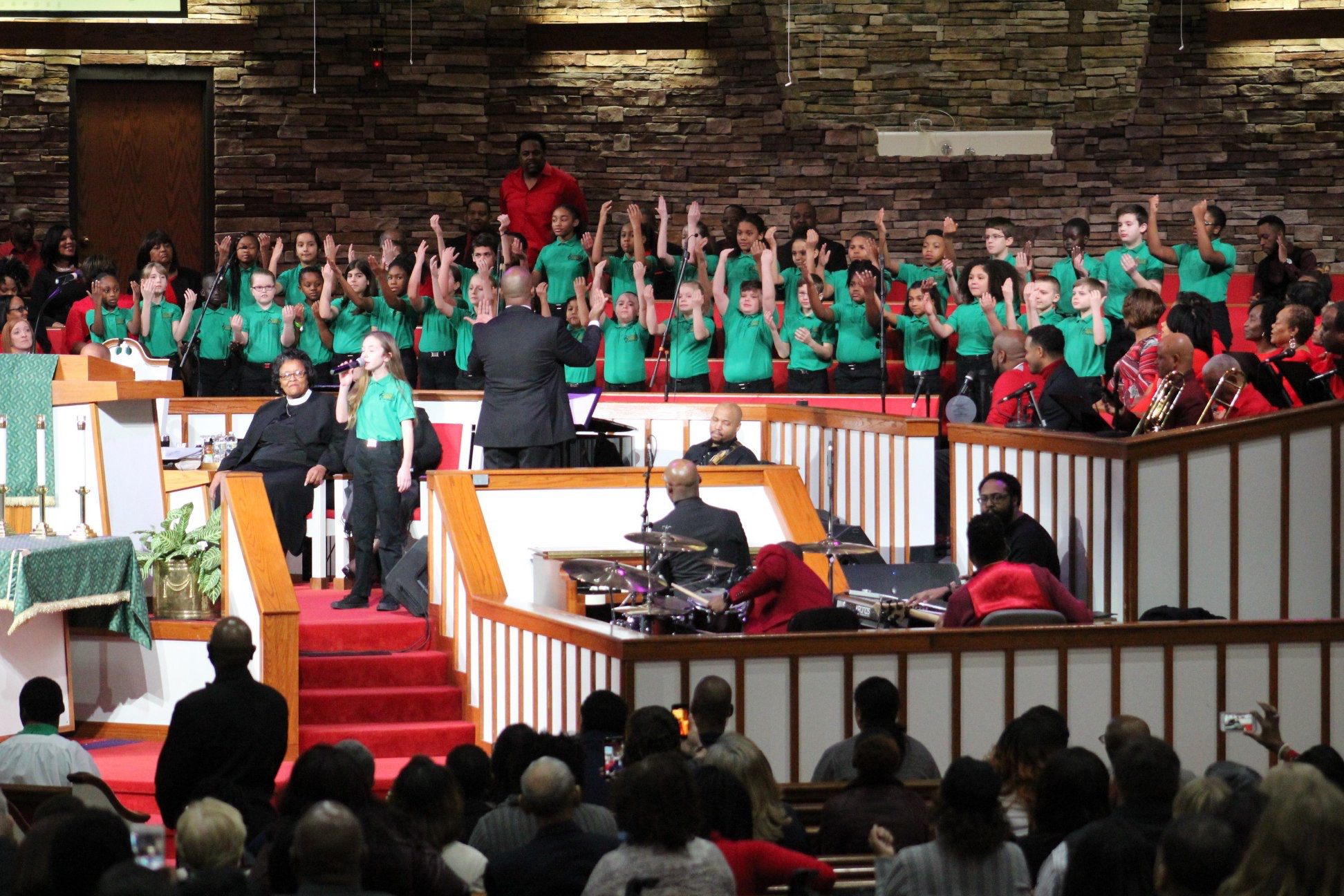 "I believe through music we can build positive experiences that will assist our children in becoming global leaders," said Willis. "Teaching students at a young age about world music is imperative because it will build an appreciation for other cultures and their musical heritage."
Willis has featured students' progress in student-wide performances including Hispanic Heritage Concerts, Winter Concerts, Black History Celebrations, Spring Art Festivals and singing for the elderly at retirement homes.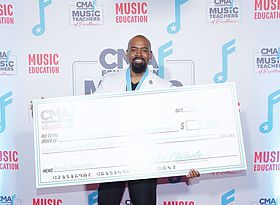 Because of his passion for teaching music to young people, Willis is a three-time recipient of the prestigious Music Teacher of Excellence Award by the Country Music Association Foundation, the 2015-2016 Madison Middle School Teacher of the Year Award, 2017 Tennessee Music Educators Association General Music Division first ever Teach Spotlight and 2016 Metro Nashville Public Schools and the Nashville Public Education Foundation Blue Ribbon Teacher Award.
His mission statement and teaching philosophy is "changing the world, one song at a time."
Willis graduated from Belmont in 2012 with a Master of Education in Nonprofit Leadership.