Belmont University's School of Music honored multi-platinum singer-songwriter Russell Dickerson ('11) with the Curtain Call Award on Tuesday, Feb. 8 in the newly-opened Fisher Center for the Performing Arts. Established in 1995, the annual award honors commercial music alumni who are using the foundation laid at Belmont to impact the world through music.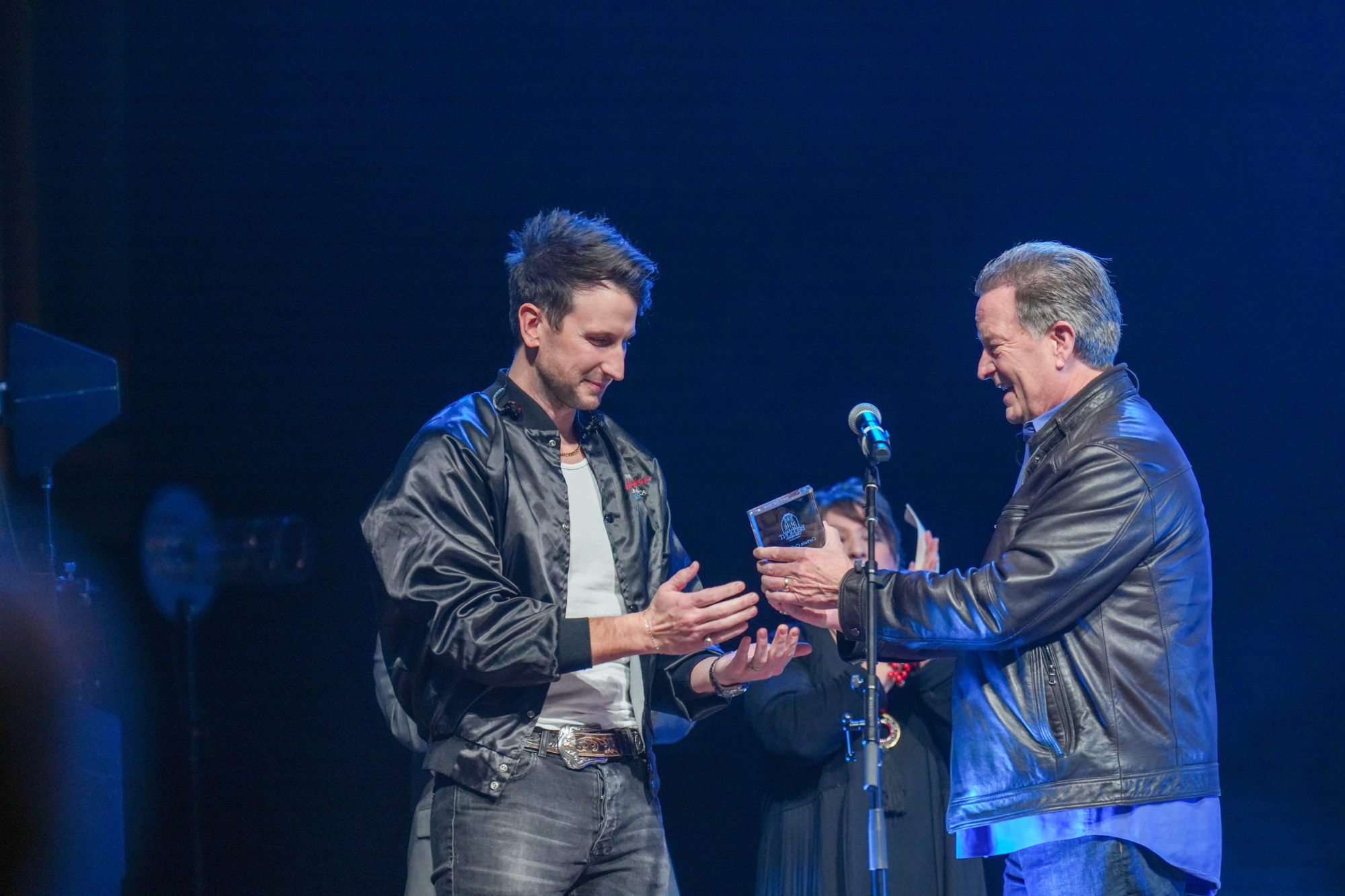 Dickerson's career since graduating from Belmont has been impressive. With four consecutive no. 1 hits–"Yours," "Blue Tacoma," "Every Little Thing" and "Love You Like I Used To"–he was nominated for New Male Artist of the Year at the Academy Of Country Music Awards in 2020. Dickerson is currently touring with Tim McGraw.
Southbound, Belmont's country ensemble that Dickerson was a member of while he was a student, joined him on stage for two hits, "Home Sweet" and "Yours," which Dickerson calls the "song that changed his life." Following the performance, School of Music faculty member Jamie Wigginton joined him for an onstage conversation about his Belmont days, lessons learned and dreams for what's next.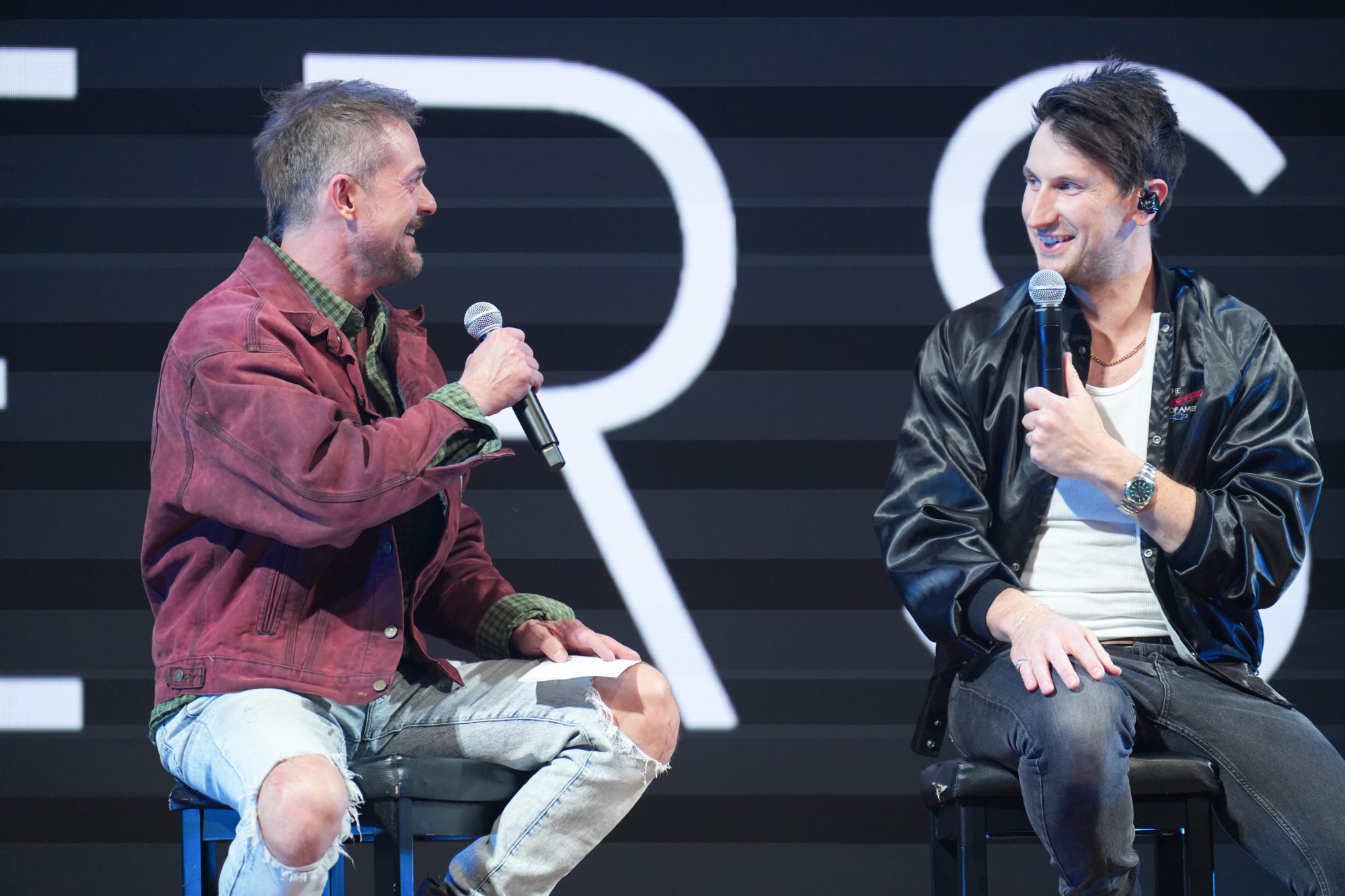 During the interview, Dickerson shared how invaluable his Belmont education was, especially music theory and music business courses. "As terrible as it was in the moment," Dickerson laughed, "I am able to sit in the studio with some of the best musicians in the world and break down the music theory these studio musicians are tracking."
He also reflected on the importance of his music business courses as he navigated his first publishing deal. "I was learning about the ends and outs of publishing contracts in class as I was negotiating my first publishing deal. You can't plan it," Dickerson said. "That's all God right there." 
Ten years after graduating from Belmont, Dickerson's college buddies are still his closest friends. He's had the opportunity to write with the top songwriters in the industry, but his Belmont friends—and co-writers on his four No. 1 songs—are the ones who know him most. "It really is just writing with your people and telling your story with people who can help you tell it best."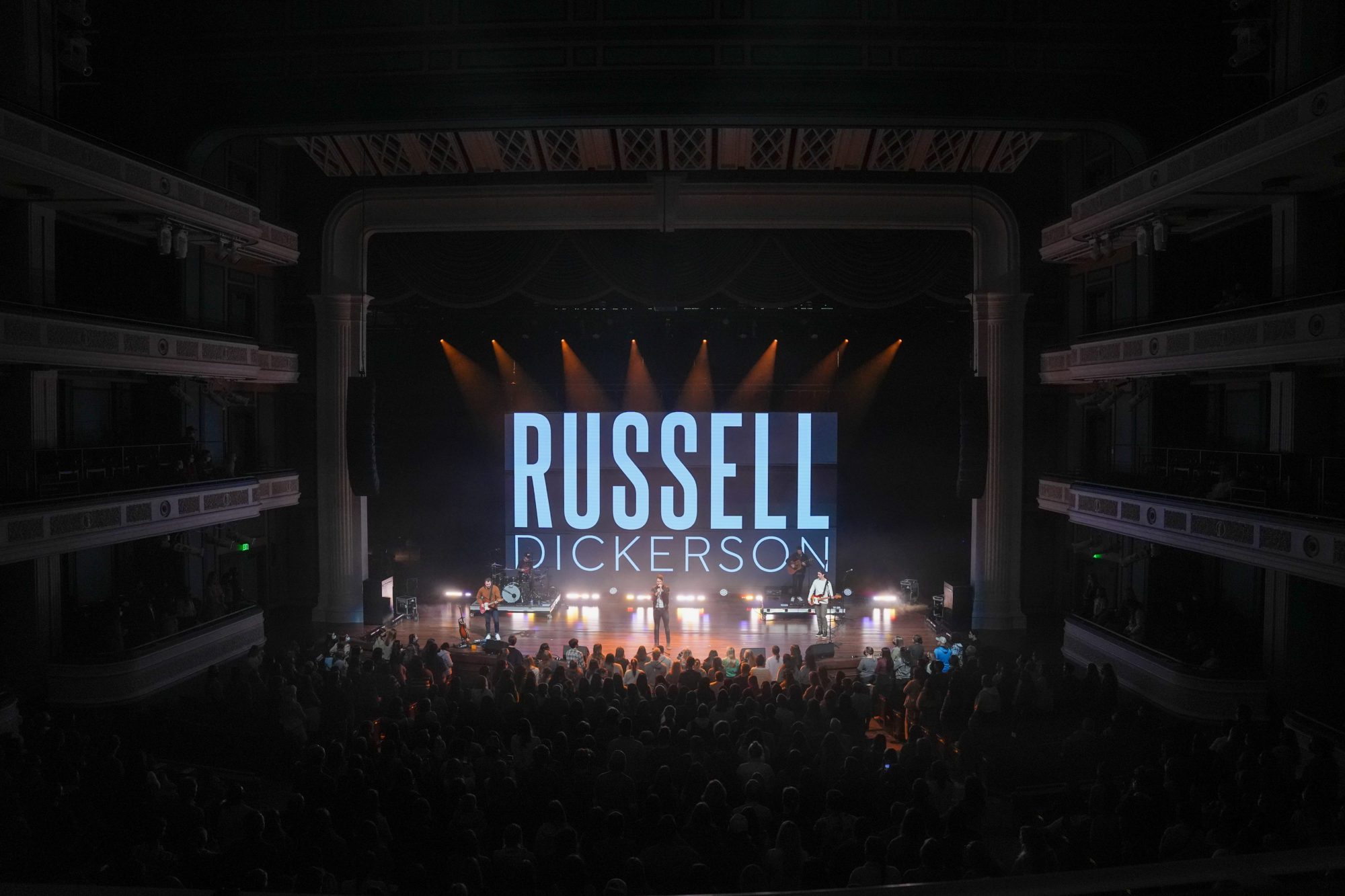 Before performing his last song, Dickerson shared advice with students."It's not the people who try the hardest. It's the people who try the longest."
Many Belmont alumni have been honored with the Curtain Call Award including songwriters, instrumentalists, vocalists and industry leaders. Previous winners include Josh Turner, Melinda Doolittle, Ginny Owens, Alvin Love III, Dwan Hill, Tammy Rogers King and others.