Belmont alumni Rusty Gaston, Anna Weisband and Emily Weisband returned to campus last week to talk to students about pursuing a career in songwriting and music publishing.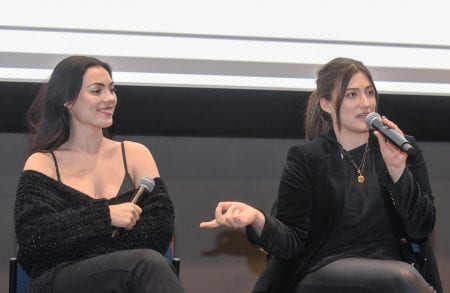 All hailing from THiS Music Publishing, Gaston serves as the founder and president, Anna Weisband is vice president and Emily Weisband is a staff songwriter.
Emily Weisband graduated from Belmont in 2014 as a songwriting major and signed her first publishing deal with THiS Music/Warner Chappell in early 2014 prior to graduation. She is a co-writer of the Billboard Top 15 pop hit "Consequences" by Camila Cabello. Emily has also had songs recorded by various artists, including Dan + Shay, Keith Urban, Lauren Alaina, Pink, Selena Gomez, Tim McGraw, Faith Hill, Lady Antebellum, Thomas Rhett and more. She also won a Grammy Award for the song "Thy Will" by Hillary Scott & The Scott Family.