Belmont graduates go on to launch all kinds of careers, and for alumna and entrepreneur Maegan Young Phan, life as a young professional has come to mean opening her own cafe in Nashville. But her venture is not like the many traditional coffee shops filling the city. Her Cat Cafe, known as Mewsic Kitty Cafe, was opened in April 2018 and is Nashville's first of its kind.
The concept, often called a cat-fe, is a twist on a traditional cafe that features friendly cats for customers to enjoy. Cat-fes have become popular concepts in recent years with new ones popping up in cities across the country. Customers are invited to pet, play and cuddle with cats while they enjoy a hot or cold beverage and a pastry. All of the cats at Mewsic Kitty are brought in through a partnership with Nashville Cat Rescue and are available for adoption.
Phan graduated from Belmont in 2007 with a degree in music business management and began her career in the music industry before following a new career path working for the Tennessee Language Center. Opening Mewsic Kitty Cafe was something she kept in the back of her mind for several years. "I came across an article about cat cafes in Japan," she said. "I thought that was pretty much the best idea ever but doubted it would be doable in the US because of our health department laws. When "Pounce" opened in South Carolina, I was convinced a catfe would be possible in Tennessee."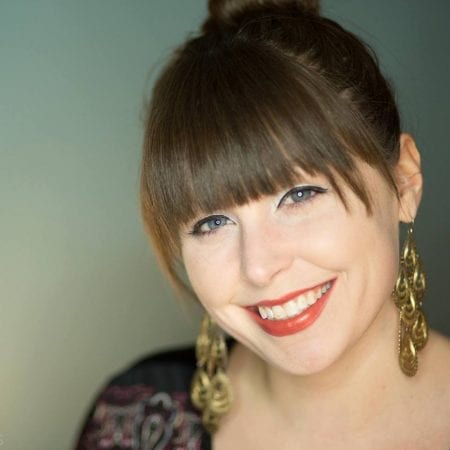 Owning a business was always in the back of Phan's mind as she took entrepreneurship classes while enrolled at Belmont. But deciding what type of business she wanted to open, in addition to lining up the beginnings of Mewsic Kitty Cafe, was not always easy. "It's been a roller coaster," Phan said. "We've faced tons of challenges; some self-inflicted and others were external. The community support, however, has been outstanding."
For Phan, one of the best parts about owning Mewsic Kitty Cafe is getting to interact with and see others interact with the cats. Not only do people experience a unique cafe environment, but they also get to spend time with loving and playful cats. People who visit the cafe thoroughly enjoy it, so much so that Phan recalls one young guest saying his visit to the cafe was the best day of his life.
"To be able to bring that kind of simple, pure joy into people's lives, especially when so much of life can be so needlessly complicated. That is a blessing," Phan said. "And we get to do that while helping cats find warm, loving forever homes."
To learn more about Mewsic Kitty Cafe or to book a reservation, visit their website here.