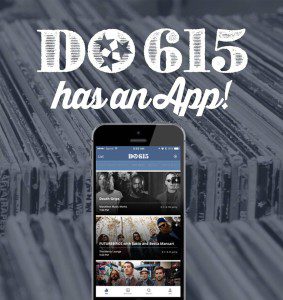 September 23 marked a huge milestone for the Do615 brand, a platform for all things to "do" in Nashville, with their official App Launch. Alumna Kelsey Dewald is the entertainment platform's full-time general manager, and through her position, Do615 redesigned their website and expanded the services they offer.
Looking back at some of the 80-hour work weeks and frequent all-nighters, Dewald said it's all been worth it now that the app is on its feet. "My goal from the beginning has been to promote more than just live music events since now the Nashville culture is so much more than music!" said Dewald. "I can't wait for the next few months of truly taking off, now that the product has been cleaned up and processes are in place to better handle the operational side. My inevitable goal, and what I know will eventually be the most rewarding part, is knowing we're providing a clean and useful platform that gets people out enjoying all that this amazing city has to offer."
The app's launch party was held on the Acme Feed & Seed rooftop and featured performaces including Belmont alumni band Kopecky. The app's official release details how Do615 differs from others as the user is not forced to sift through countless listings but can easily look at popular events, curated by select tastemakers in town. The free app offers a map view, discover tab and redesigned profile abilities. According to the release, calendar partners like The East Nashvillian and the new Lightning 100 site increase exposure to local events, and visitors see content curated by locals and powered by popularity. The RSVP feature and giveway platforms enhance event engagement, as well.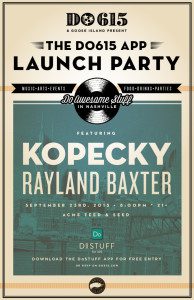 Dewald said that physical experiences are much more valuable than online interactions, and she believes Do615 has the power to get people out to make memories. This potential is how she finds fulfullment. "I think it's important to truly believe in your product. If your heart isn't in it and you don't have the confidence to present it properly, you'll find it challenging to get others excited about it, as well," she said. "When I started a few months ago, I knew we had a lot of work to do, but with the steps we took, I'm more confident with what I'm presenting. That has shifted the dynamic of my pitches and fueled creative excitement to continue making it great for Nashville."
Dewald credits much of her success to the power of relationships. "Trust the network that Belmont and the Nashville community offers you! Nashville is a special town with incredible opportunity if you're willing to work it. What's been a huge asset to me over the last few months of expanding the awareness and network of Do615 connections has been tapping into contacts gained through my years at Belmont and in LA," she said. "The entertainment industry can be daunting, but if you maintain a professional and friendly demeanor in all of your endeavors, doors will continue to open to you and others will be happy to introduce you to even more great people and potential."
To make use of this convenient platform, download the new app, fan Do615 on Facebook or visit the official website.