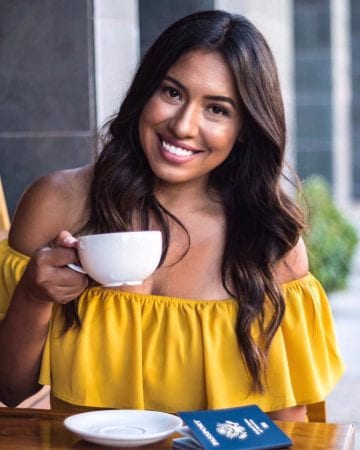 Belmont journalism alumna Jeannette Ceja served as the Official Travel Host for The World Woman Summit 2018, an opportunity that she calls "a dream come true." The Summit, hosted earlier in October, celebrated the doers and the doing, providing a source of inspiration and support to connect and empower women around the world. With keynote conversations, panel discussions, one-on-one interviews and more, the Summit brought together the voices and insights of a diverse range of luminaries from business, entertainment, science and technology to accelerate women's leadership throughout the world.
In a recent article published on World Woman Foundation's blog Ceja said, "My personal and professional mission continues to want to inspire the public to travel. I am a huge advocate for women empowerment and travel."
Beyond her work with World Woman, Ceja also serves as a global ambassador for Synergy of Empowered Women, a nonprofit that helps women achieve their greatest potential. She has also created a series of travel workshops for women after noticing a trend in the questions she receives throughout her travels.
In the same article, Ceja recommends that women embark on a solo trip at least once throughout their life. Even starting somewhere local, she encourages women to become comfortable in their own company. "I am so happy that I took chances in my life towards my dream," she said. "Otherwise, I would not have grown into the woman that I am today."
Ceja will be featured as a speaker at the upcoming 4th annual Travel Unity Summit-Economic Development Through Diversity Event in New York.
To learn more about Ceja's work, click here.