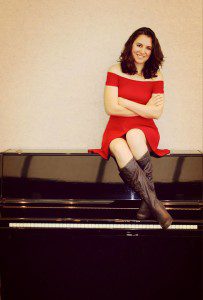 After a recent announcement of a recipe alteration for the Cadbury Egg, 2011 music business alumna Barbara "Boo" Detch put her feelings into song. The witty youtube video has since skyrocketed to over 36,000 views, and Detch has been featured on news outlets all over the United Kingdom, as well as a recent BuzzFeed article.
The song express her grievances over the new candy, with a lighthearted feel and lyrics to match.
"I don't want no peanut butter! I don't want no caramel!
All I want is your creme in a milk chocolately covered shell!"
Detch is hoping Cadbury will take notice. Click here to watch the video.
While at Belmont, Detch was the president of the Belmont University Songwriters Association. She is now living in Los Angeles, California, pursuing a career in music.  Hear more of her music here.