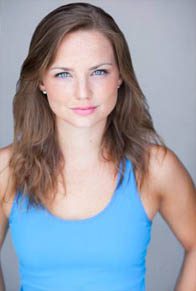 Belmont alumna Annabelle Fox Tieman ('14), has created "Actor Meets Coffee," a blog about acting in New York City. She "meets with actors across the big apple at various coffee shops to discuss life, theatre and what's inside their mug."
She recently featured another Belmont alum, Katie Ladner ('13), whose biggest piece of advice is simple–just be nice!
"Being a nice person goes so far," she said. Ladner is a recent cast member of "Sunset Boulevard" and a current cast member of "Wicked." Since graduating from Belmont, Fox has performed at the Paper Mill Playhouse, the York Theatre, The Town Hall (NYC) and many more.