Songwriting alumna Alysa Vanderheym recently signed an exclusive, worldwide songwriting deal with Major Bob Music.
Of her new position, Vanderheym said, "I am incredibly blessed to be apart of the Major Bob family. Jesse Frasure is one of the most well-respected and innovative producers in this town, and I am honored to learn from and build my brand alongside him. I signed at the beginning of this month and already have already gotten to write with some incredible songwriters."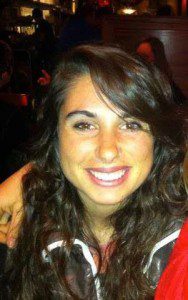 Vanderheym's first Major Bob write was with Cary Barlowe and Josh Thompson, and that song is already on hold. Frasure asked her to remix his hit, "Crash & Burn," for Thomas Rhett's album release party just last week.
With a few accomplishments already under her belt, Vanderheym is excited for her future with Major Bob. "My publisher, Tina Crawford, is incredible and has such a good ear and great taste in music. My focus for the next couple years will be on developing my sound as a producer, and simply writing those outstanding songs that come from a genuine place," she said.
Vanderheym says she owes a lot of her opportunities to her time in Belmont's songwriting program. "Belmont has been so crucial for my launch. I graduated in December of 2014 and immediately bought pro tools and learned how to make tracks for six months, knowing I needed something to set myself apart and make myself valuable as a writer," she said.
"Drew Ramsey in the songwriting department, in particular, has been great about giving advice like that. My internships, going to shows and developing and deepening relationships with publishers and other industry folks has really been the foundation of the opportunities I have now."
Read more on the story on Music Row.