Rhythmic drumming to a West African cadence pulsated through the Troutt black box theater on Friday, February 3 as Belmont dance students followed the mimed instructions of Mohammed 'Dho' Cisse, a West African master dancer from Guinea.
Cisse was accompanied by three master African percussionists. Ibrahima Dioubate is also from Guinea. Sory Diabate and Agathe Moubemb are from France. Together, the four master artists make up the Yeli Ensemble. The ensemble is in the full swing of a three-month artistic residency in Nashville that includes drum and dance classes, workshops, recording sessions, collaborations and public performances.
Nashville dancer and choreographer Windship Boyd is the main organizer for the Yeli Ensemble, exposing Americans to their African styles in classrooms and venues all over the city. The African drum and dance tradition is matriarchal to many American techniques like tap and jazz. Boyd's goal is to see the African technique be appreciated and respected as more than just a "one-off" experience.
"I want people to appreciate African dance more because it's an incredible dance that people don't do on a regular basis," Body said. "People always love it, and then they go on with their lives and they forget about it because it's not there all the time."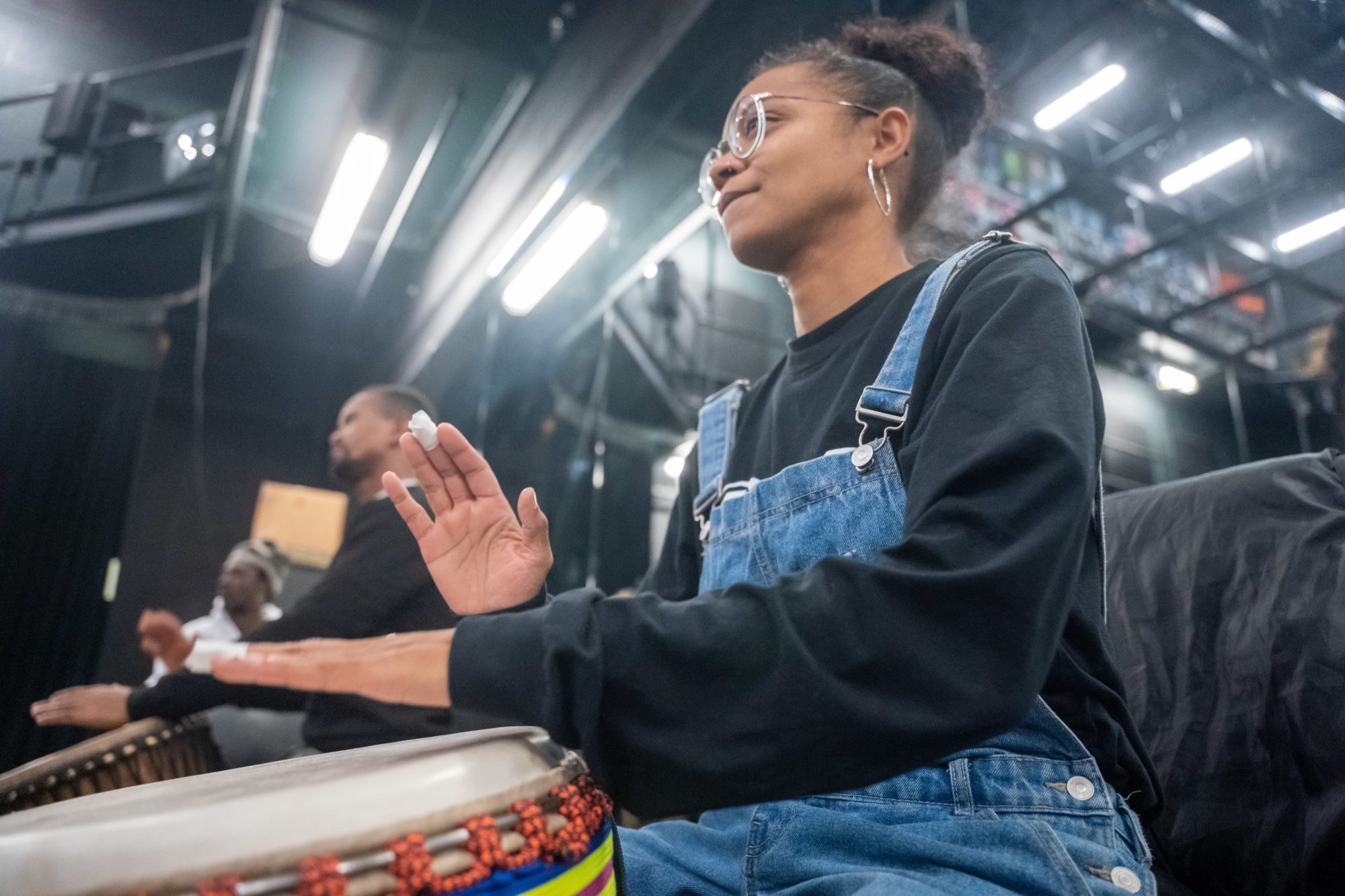 The Yeli Ensemble will return to lead several additional lessons with Belmont dance students. Building on the choreography taught in the first session, the dancers will present their work in the Mixed Bill spring concert on April 14-16 in Troutt theater.
"I took two dance classes last semester that were both very technical, so it was really nice to do something a little different and out of my comfort zone," freshman fashion design major Ashlee Elliot said. "I've taken a few African dance classes in the past, so it was nice to do it again and be in such a great uplifting environment."
A main collaborator for the Yeli Ensemble, Africa Nashville is an organization with the goal of promoting cross-cultural relationships between celebrated African and American artists and providing hands-on artistic and educational exchanges from their respective cultures through music and dance.
The Yeli Ensemble will lead several events open to the public through March including public dance classes: Mondays at Sevier Park Community Center at 11 a.m. and Wednesdays at Coleman Community Center at 7 p.m. Visit africanashville.com/events to see a full event schedule.