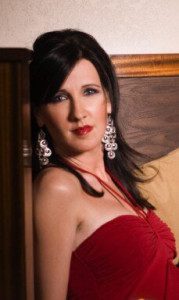 Belmont University Adjunct Professor, Alumna and Co-Owner at Worldwide Groove Corporation, Ellen Tift wrote Supermodel Astronaut, a song encouraging women to believe in the power of themselves and take a challenge proclaiming their own worth. Inspired by an increasing amount of negative self-talk among women, Tift wanted to remind women of their internal strength and to recognize the supermodel astronaut within.
According to Tift, supermodel astronauts are all over – women of all ages who are accomplishing big things in their lives can claim the title. "Moms are Supermodel Astronauts, single women who keep bills paid, 12-year-old girls who are true to themselves and do the right thing are Supermodel Astronauts," Tift said.
As the Ice Bucket Challenge trend was slowing down, Tift said she was inspired to create a video for her song. She envisioned one that would feature everyday women claiming the promise of the campaign, "I am enough." With Belmont alumni, students, faculty and staff on board, the Supermodel Astronaut video was born.
Since its release, Tift says she continues to see evidence to support its importance. She explained a recent Ted Talk she viewed, one that described young girls who believed they were ugly and in turn, performed more poorly on tests. Tift credits this to the amount of space negative self-talk is taking up in the brain. "It's an epidemic," she said. "It's a really terrible epidemic."
As more and more women begin to view the video and take the challenge, Tift said she hopes they will create their own Supermodel Astronaut videos to describe how they claim the title. She's also encouraging women to take selfies with signs stating, "I Am Enough" and including the #supermodelastronaut so they can join the movement. With the support of women everyone, Tift hopes to start a trend that can't be missed. "Let's start a revolution," she said.
The mother of an 8-year-old boy, Tift said she hopes Supermodel Astronaut will have an impact on her son, teaching him the power of the women around him. "I hope it teaches him to have grace towards women in the future and accept them as they are, without perpetuating the lies in the media in terms of the ideal image of femininity," she said.
For more information about the Supermodel Astronaut movement, visit Worldwide Groove Corporation's website.