When senior Amiyah Davis first came to Belmont, she began looking for a way to acclimate on campus and connect with other students. In 2015, her passion for dance culminated in the formation of Belmont's 629 Dance Team. She began this team with the vision of creating a diverse community where dancers could learn new styles of dance from a variety of backgrounds. As a result, the dancers all have different dance backgrounds. Some are classically trained ballerinas, and some have never danced at all.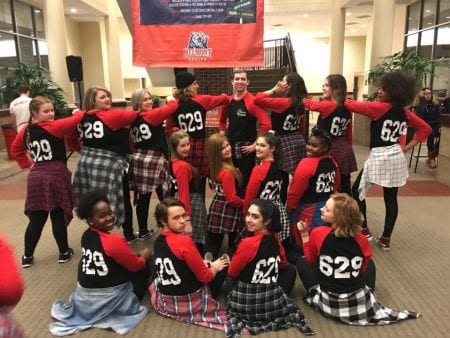 According to Jessica Christian, current president of 629 Dance, "The 629 Dance Team is a team of diverse students who use their talent to stand against racism and sexism. We have a team that has both male and female, and our goal is to give those who have no voice a voice through dance."
The team takes their performances very seriously, practicing at least four hours each week, and their hard work is paying off. In January, the team performed alongside Brett Nichols, a young Michael Jackson impersonator, during a Belmont basketball half-time show. This semester, they performed at World Culture Fest, and their ballet signature showcase will occur Fri., April 13.  The "Mad World" showcase, set for 7:30 p.m. in Gabhart A&B, will depict the everyday struggles with societal beauty norms and related mental health issues.