On April 5, the Thomas E. Cone Sr. Center for Entrepreneurship hosted Belmont's Entrepreneurship Village, an annual showcase that highlights businesses created by students, alumni and faculty.
An array of featured businesses set up shop under tents in front of Freedom Plaza where campus passersby could purchase products, talk to founders and learn about the mission and passions of each participating business.
Student businesses
Entrepreneurship Village is just one of several events that support student entrepreneurs across all majors.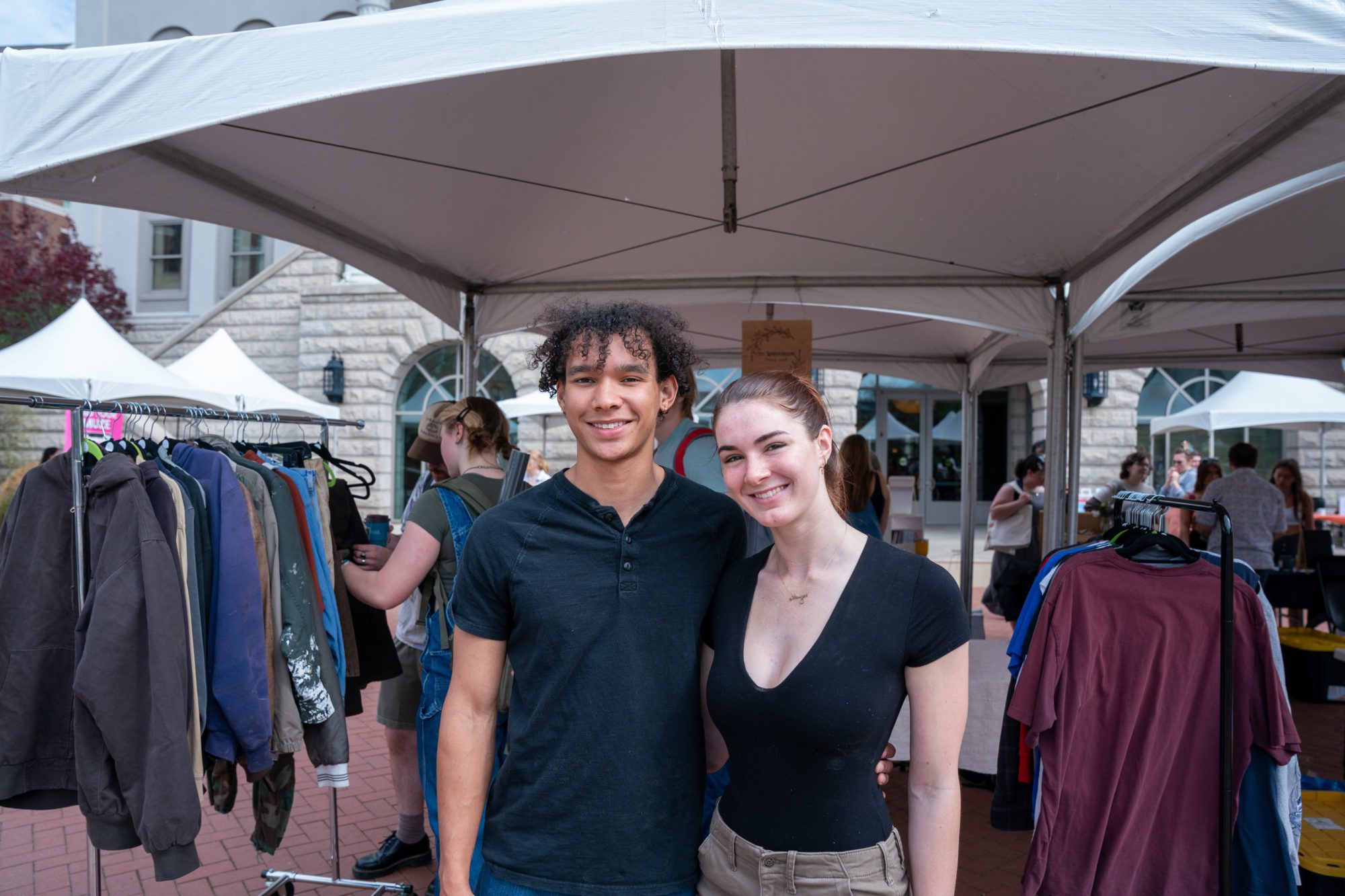 Freshman architecture student Payton Culp learned about Entrepreneurship Village from a friend and decided to participate for the first time. His vintage clothing business, Ivy Underground, focuses on taking responsibility for the sustainability of everyday wear. New items are added to the clothing website weekly. 
"We bring back forgotten fashion and are on a mission to reduce the 34 billion pounds of textiles that are thrown into landfills each year," he said. "Belmont has given me countless opportunities to hear guest speakers and attend other events to learn how other businesses function and personally connect with other entrepreneurs."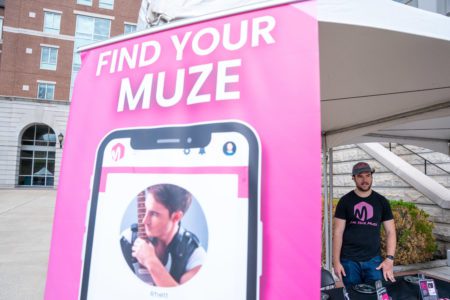 Senior computer science major Baxter Brown is the founder of Muze, an online platform that connects student musicians to the music industry.
"We essentially took the idea of a dating app, but made it for musicians to start bands, join bands and just get connected within the music industry," Brown said. "Belmont was the perfect place to launch for obvious reasons– just how many musicians are here and how many people in Nashville need help getting connected."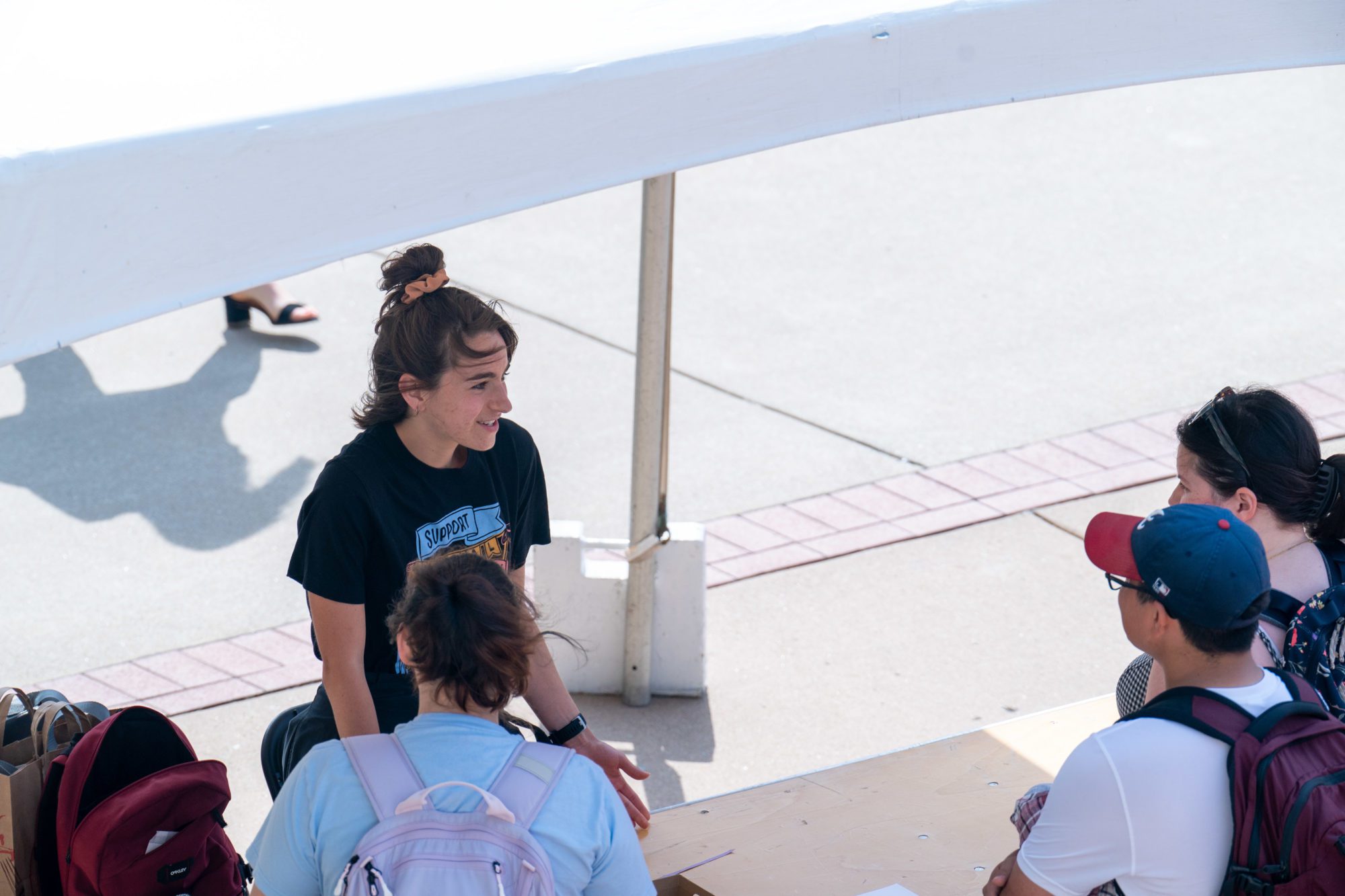 Sophia Klingenstein was introduced to Entrepreneurship Village last year as a buyer, and the senior entrepreneurship and marketing double major knew she wanted to have a table this year for her Etsy shop. All of the Everything sells vinyl stickers to decorate laptops, water bottles and journals, among other things. "I wanted to participate because I think it is a great concept and opportunity for small businesses like mine to get the chance to showcase products and talk about something I am passionate about," she said.
Alumni businesses
The Entrepreneur Center supports alumni far beyond their years as students. Two alumni businesses were a part of the Entrepreneurship Village this spring.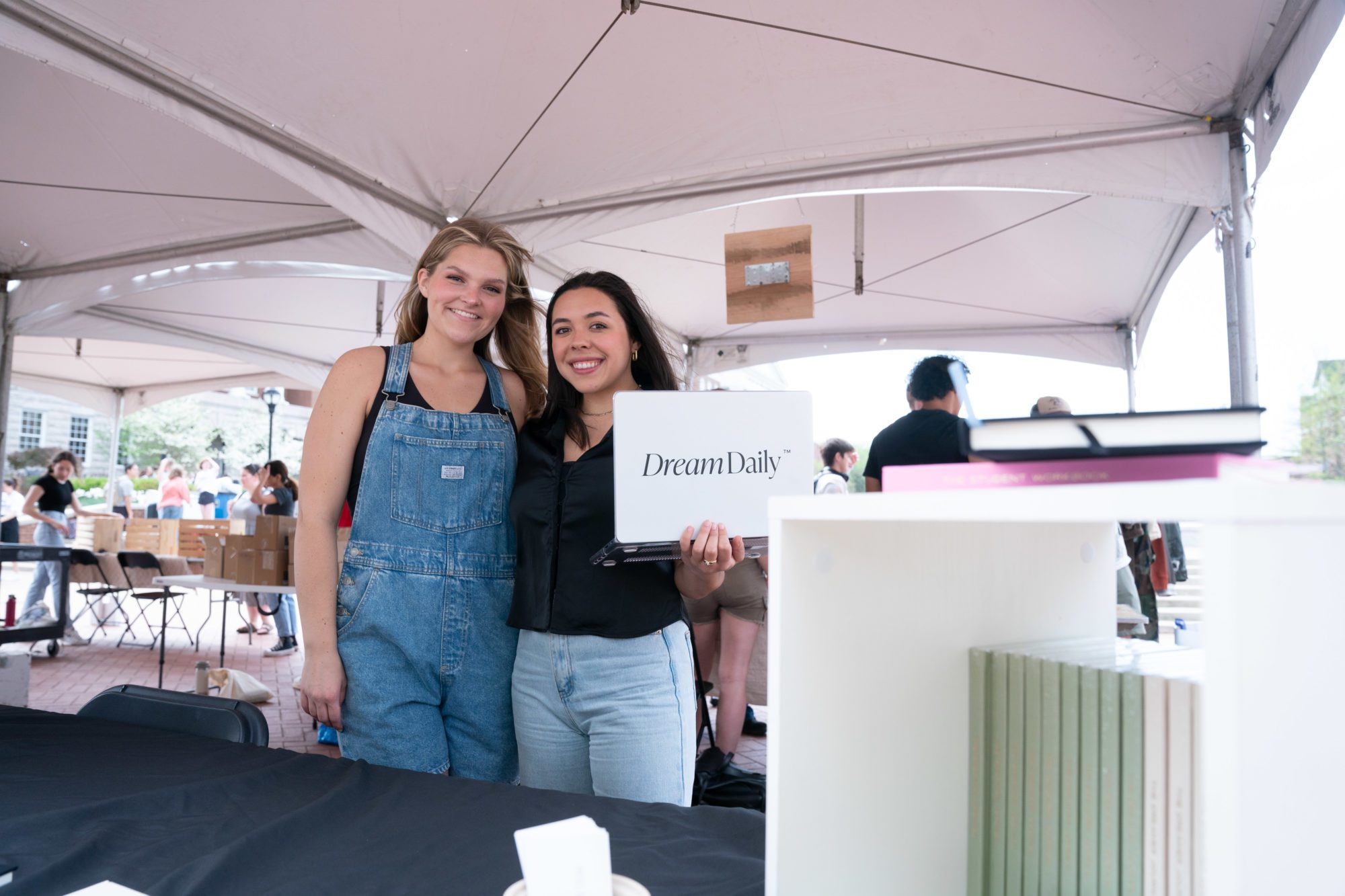 Hannah Ashton '22 is the founder of Dream Daily, a stationery brand with a mission of female encouragement and empowerment. As a student in the entrepreneurship program, Ashton won a $2,000 grant in the 2021 Business Pitch Competition and participated in Entrepreneurship Village.
"Last year I was blown away by the success that the Village brought to my business," she said. "It was an amazing way to connect with students and professors, share my story and sell products, too! As a senior last year, it was such a sweet way to end my time at Belmont. Now, I'm excited to return to Belmont and share my business with current students."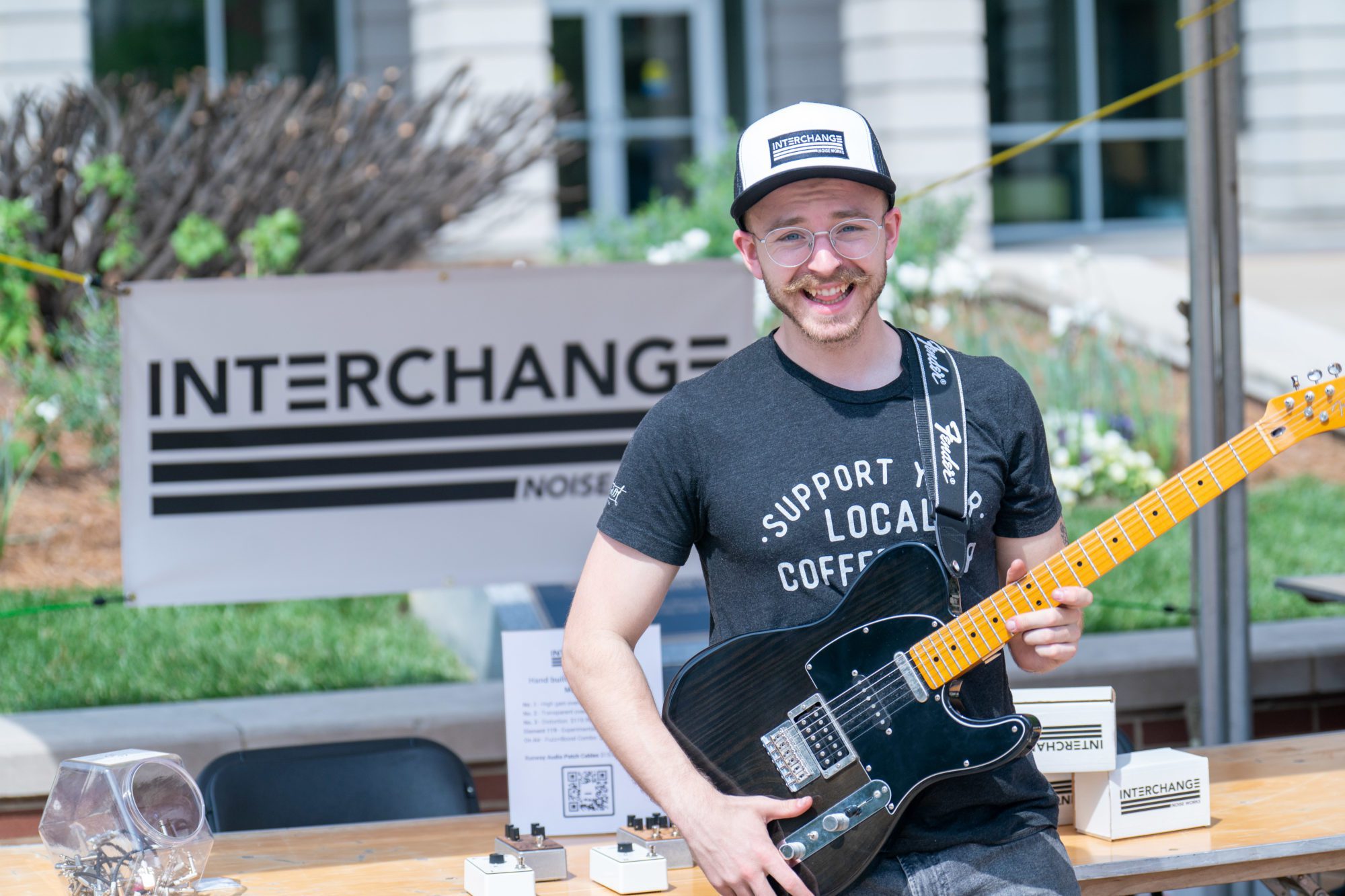 What started out as a hobby for 2022 entrepreneurship alumnus Jared Johnson has developed into a music equipment manufacturing business called Interchange Noise Works. Entrepreneurship Village is becoming a consistent event for Johnson to promote his hand-fashioned guitar pedals.
"Participation in this event has helped get us connected with other entrepreneurs in the Belmont community and bring some awareness of our brand to student musicians on campus," he said. "It also has served as a platform to practice selling our product and pitching our business to customers and other businesses."
Subliminal Coffee Company is another business that stemmed from Johnson's passions. The mobile espresso bar is marketed to suit any kind of pop-up event.
"The village has been one of the biggest ways that Belmont has supported my businesses," Johnson said. "I learned valuable skills in my degree program, being that it was tailored for entrepreneurship. Above all, networking has been the most valuable asset to come out of my time at Belmont—there are several mentors and many entrepreneur friends."
Faculty business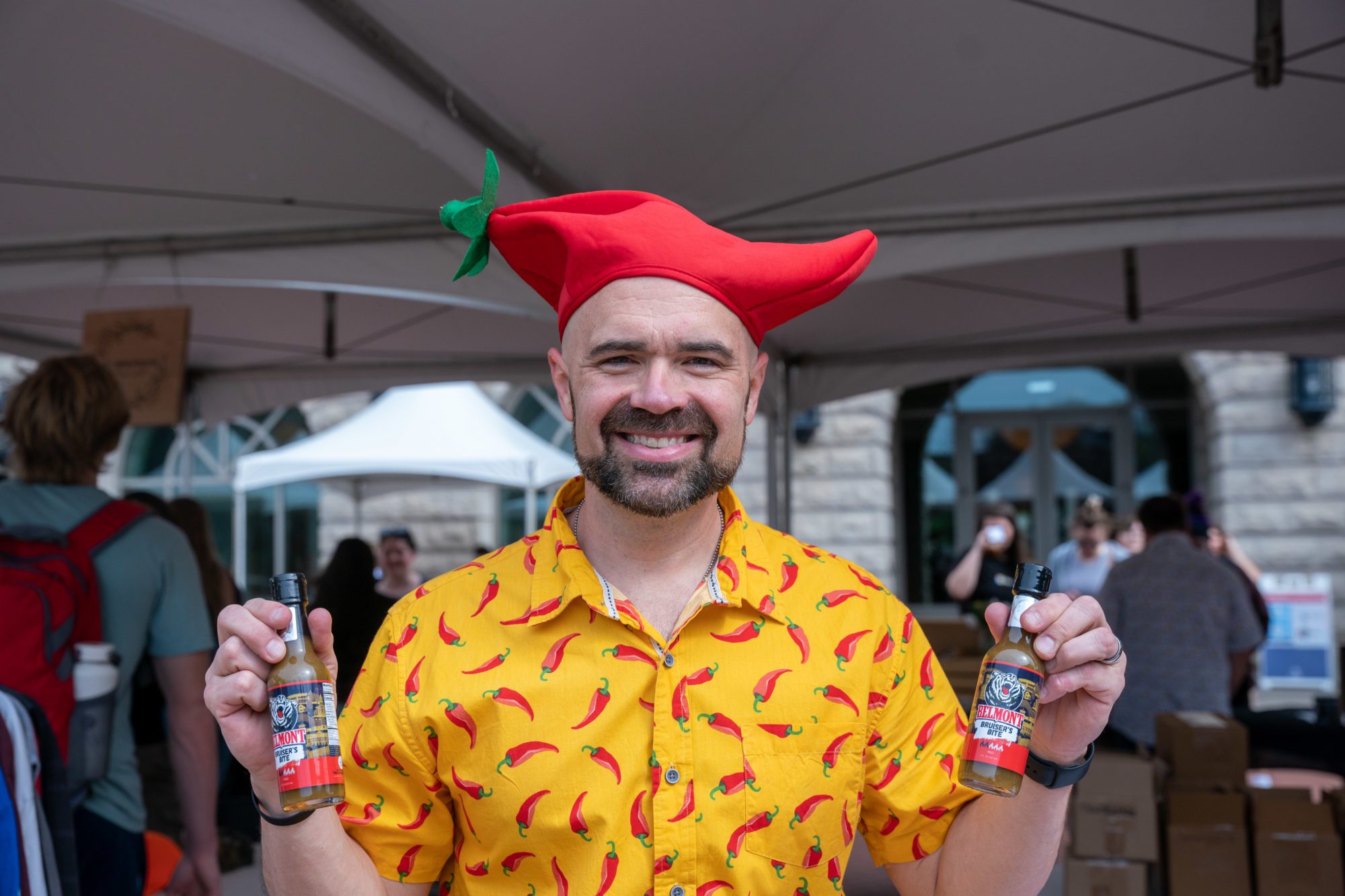 Jeremy Fyke is a Communication Studies faculty member who also makes small batch, locally sourced hot sauces, dry blends and specialty items like pepper-infused maple syrup and hot honey.
"A friend and I just created the business by accident tinkering in the kitchen one day in late 2020 and it boomed from there," Fyke said.
Two Heads Hot Sauce has a handful of private label branded items in partnership with Belmont. They make the official hot sauce of Belmont Athletics, Bruiser's Bite, a specialty BBQ sauce in partnership with the Alumni Association (BLVD BBQ) and a branded version of their Hot Honey for the Fisher Center for the Performing Arts (Fisher Center Hot Honey).
Entrepreneurship Village continues to serve the Belmont community by giving student, alumni and employee businesses an opportunity to engage with the campus. Other businesses that participated in the Entrepreneurship Village included Bizi, Peyton Jane Design, Chechi's Chai, Neurodivergent, The Tower Music, Samsdesignshop and Patch Thrift.