No matter the field or industry, Belmont is dedicated to offering the best innovative and integrative approaches to learning for students to gain holistic, well-rounded experiences while in college. With this approach to education as inspiration, the university is offering forward-thinking classes which feature unique collaborations and offer students the opportunity to build tangible skills and connect to the greater community in exceptional ways.
1. What's Your Why?
Dr. Greg Jones and Reverend Susan Jones have teamed up to offer students the chance to explore who they are and what their purpose is in life with their course, "What's Your Why?" Through guest speakers, reflections, discussions and more, the Joneses are providing a space to slow down, listen and learn from one another in the hopes of discovering the "why" of it all. Students from all backgrounds and majors can take joy in unearthing the ways in which we each bring our unique perspectives to the table while coming together as community.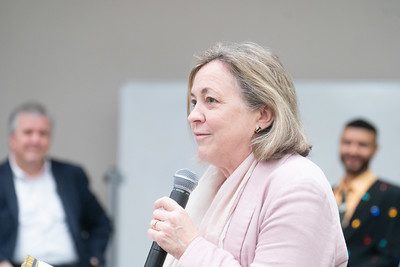 2. Art: Special Topics – Design Agency
Want firsthand experience working for a creative agency while getting class credit? Watkins College of Art, in collaboration with the Cone Center for Entrepreneurship, is launching a student-run marketing agency class. This exclusive course will assemble a small team of talented designers, copywriters, marketers and other creatives to run all aspects of the creative agency. Students will produce real design projects (logos, videos, blogs, print ads, branding, etc.) for external and internal clients, learn about the ins-and-outs of running an agency as an entrepreneur, and hone their craft with the support of faculty & industry professionals.
3. Law: Legal Globalization and Comparative Law
This course will introduce students to the phenomenon of globalization and its impact on cultures and legal systems through specific case studies. Students in this course will learn about a particular country and a specific legal topic, examining that country's history, legal systems, culture and languages. Students will also gain the opportunity to travel to the country of study for a period of one week to continue their learning.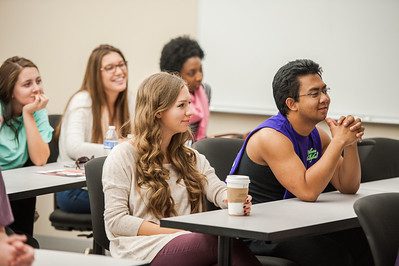 4. First Year Seminar: Trains, Jesus and Murder: The Gospel According to Johnny Cash
Welcome to Nashville, a city where music and Christianity have an outsized influence on each other. Perhaps no other person epitomizes this confluence better than Johnny Cash. In this course, students in their first year at Belmont will use their time in their Bell Core required First Year Seminar class to explore the life of Johnny Cash and the music he performed which addressed topics of love, God, family, patriotism, justice and redemption through the lens of philosophy and Christian theology.
5. Interdisciplinary Learning Community (ILC): Women, Comedy and Social Change and Rhetoric of Humor
ILCs are one of the critical ways the BELL Core helps students see that all the various academic disciplines are interconnected. In these courses, students are enrolled in two different classes that each have the same group of students and the instructors in the two courses work deliberately to explore a connection between the two disciplines.
In this current ILC being offered, students address rhetoric and humor as being rhetorical in that it persuades people toward change, even if this movement is as simple as looking at the world just a little bit differently. In the two classes, students think, talk, and write about what makes something funny, but they also consider the byproducts of humor—how it can help bring people together to consider and even act on important social and political concerns. The linked class will be run in the fall to coincide with this year's Belmont University Humanities Symposium, which will examine the strong ties between humor and humanity in a weeklong series of events at the end of September.
6. Sociology: Men, Masculinity and the Movies
In this course students will examine men and masculinities from a sociological perspective. Cultural representations of boys/men from a variety of media will be used as a framework for analyzing male lived experiences in interpersonal relationships, at work, in education, in families, etc. The course will examine the processes by which boys, men, and masculinities are shaped within different socio-historical contexts and by social factors such as race/ethnicity, class and sexual orientation.
7. Entrepreneurship: Service Learning in Entrepreneurship
This course will integrate service learning experiences in start-up entrepreneurial ventures into a seminar that examines a variety of issues common in entrepreneurship. The start-up ventures used for this course will include those supporting inner city economic development, newly created non-profits, or entrepreneurs seeking economic independence through business formation. Students will work with these entrepreneurs to assess their specific business needs, evaluate possible solutions, develop a plan of action and assist with implementation. Self-reflection will be an important part of this process.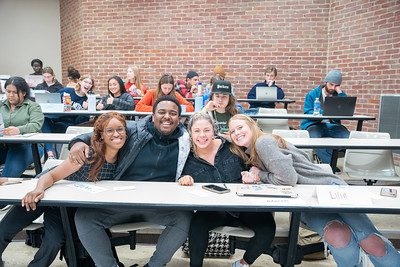 8. Creative Entertainment Industries: Networking & Connecting in Entertainment
An often overlooked connection in the entertainment world is that between business leaders and the creative forces that make up the entertainment industry. Without this connection, art would never have the chance to be seen, heard or felt on a major scale. In this course, students will be given a general overview of the networking and interpersonal skills needed to successfully navigate and connect in the entertainment industry.
9. Media Studies: Augmented Reality Storytelling
This is an introductory study of creating immersive storytelling experiences using augmented reality (AR). The goal is to introduce students to augmented reality as a digital storytelling tool to present news and information to news consumers in a more engaging and immersive way.
10. English, Writing Emphasis: Writing in the Community
An upper-level service-learning course which offers students the chance to write for and with local organizations in ways that serve both the needs of the organization and the students. Emphasis will be placed on the ways in which context and audience shape writing and the writing process.
Through these unique and challenging courses and many more like them, Belmont is developing diverse leaders of purpose, character, wisdom and transformational mindset, who are eager and equipped to make the world a better place.