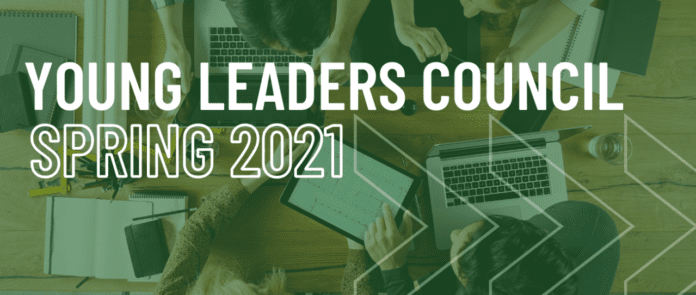 Young Leaders Council (YLC) recently announced the spring participants in three of five cohorts to be hosted this year, including Nashville Class 76, Junior League of Nashville and the Jack C. Massey College of Business at Belmont University. 92 young professionals from diverse backgrounds are represented in the program this spring, which kicked-off officially in mid-March with a celebratory opening session and inspirational keynote address from Derek Young, YLC alumnus and president/CEO of Young Motivation Group.
To view a full listing of the 2021 spring participants, please click on the appropriate link below:
YLC's mission is to train diverse, committed individuals to effectively participate on the boards of nonprofit organizations and make a difference in the community by replenishing the Nashville volunteer leadership base. Each year, YLC hosts five cohorts for a series of 11 interactive training sessions specifically designed to address fundamental board skills and prepare participants to be successful nonprofit board leaders. Training is facilitated by industry experts and reflects on success indicators deemed crucial for today's nonprofit leadership. Once training concludes, participants connect with a nonprofit organization where they complete a yearlong internship as a nonvoting member of the board.
"YLC trains the best and brightest young professionals within our community. Our students transition from the program with an exceptional amount of skill, knowledge and confidence – empowered to make an impact for our nonprofit community," said Kim James, Young Leaders Council executive director. "By focusing on the leadership goals of participants and needs of our nonprofit partners, the program is fully immersive and strategically designed to ensure student success."
Over the past 35 years, more than 2,700 students have participated in the YLC program, providing highly skilled community servants to support hundreds of nonprofit partners in the Nashville and surrounding area. "Our program is designed to empower young professionals who are aiming to take their community involvement to the next level," James said. "The unique training and professional engagement offered through YLC ensures that each student is exceptionally prepared to make an impact and help address the need for effective volunteer leaders in the nonprofit boardroom."
About Young Leaders Council
Young Leaders Council was founded in 1985 by the Council of Community Services, the HCA Healthcare Foundation and the United Way. More than 175 graduates enter the nonprofit community each year from five YLC classes, including two in Davidson County and three in partnership with the Junior League of Nashville, Williamson Inc. (Chamber), and the Jack C. Massey College of Business at Belmont University. To learn more about YLC, visit www.youngleaderscouncil.org.