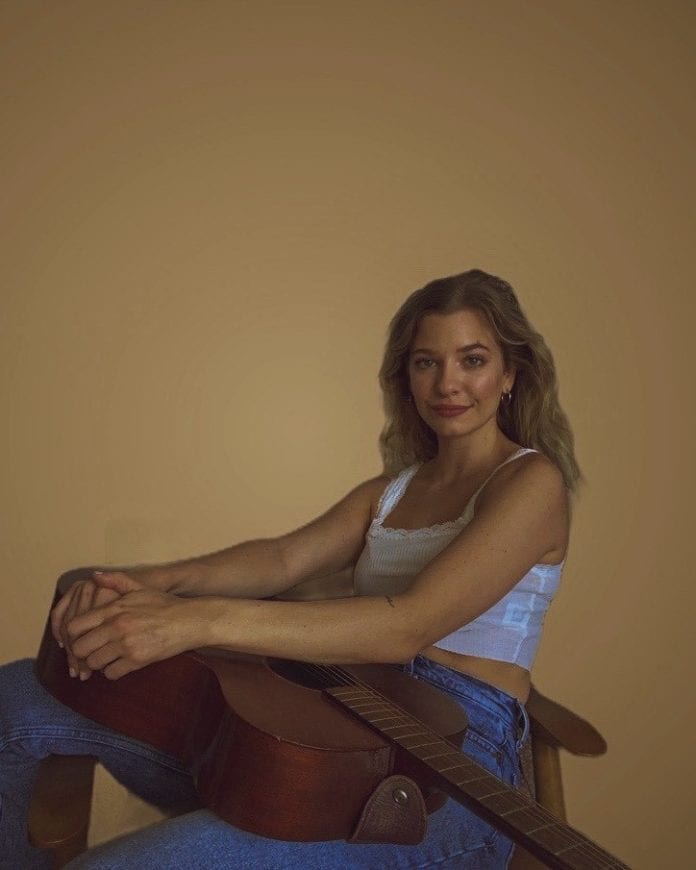 2016 songwriting alumna Emily Landis co-wrote the current No. 1 country single by Gabby Barrett: "The Good Ones." The song, written by Landis, Barrett, Zach Kale and Jim McCormick, raised to the top of the April 10-dated list.
Landis is currently a staff writer at BMG Nashville and told the story of the day she wrote the new hit when her publishers scheduled a write with Kale and McCormick. "Zach had been working with this new girl from 'American Idol' with a big voice. He asked if we'd like to add her to the session – and thank God we did! We all threw out ideas in Zach's studio and somehow landed on 'The Good Ones,'" Landis recalled. "Gabby sang her face off effortlessly into an SM7 microphone, and we got burgers next door afterwards. I'll never forget that day. It taught me that days that feel completely normal can be the days that change your life." 
Landis currently writes 4-5 times a week and reads a lot in between sessions to keep the ideas flowing. This past year taught her to rely on herself more musically rather than her co-writers as COVID-19 transitioned writing sessions to Zoom, but Landis still calls it "the best job in the world." Landis gets the opportunity to write with many new artists she believes in and loves watching their careers unfold.
"This song has been a Godsend to me. The song I wrote about my now-fiancé is the first song of mine to go to radio. To watch it climb, to see it ring the bell, and to get engaged in the process to the guy who inspires every song for me… I just could never have made this up," Landis said. "The whole experience has taught me to trust my gut, write the truth and sing it from the heart. I'm in control of how prepared I am in the room, but God is in control of the rest."
Landis remembers falling in love with country music at an early age, being inspired by Taylor Swift's early songs, Garth Brooks's Double Live album and Kenny Chesney's "The Good Stuff" before she "even understood what the good stuff was." The way country music has the power to tell stories through pictures and melodies is what pushed Landis to explore songwriting, wanting to learn how to tell her own stories. Her family saw potential in her writing, and she began playing her songs at a local coffee shop. But, she also credits a lot of where she is today to her time at Belmont.
"I took songwriting classes taught by Tom Douglas, Drew Ramsey and James Elliott that really focused on learning how to craft a commercial country song. I'm so grateful for every teacher and mentor who believed in me early on. They really saw something in me I didn't even see in myself," she said. "I am so thankful for the Nashville community for taking me in as a young Belmont grad. I learned more co-writing on Music Row than I could've learned from any textbook."