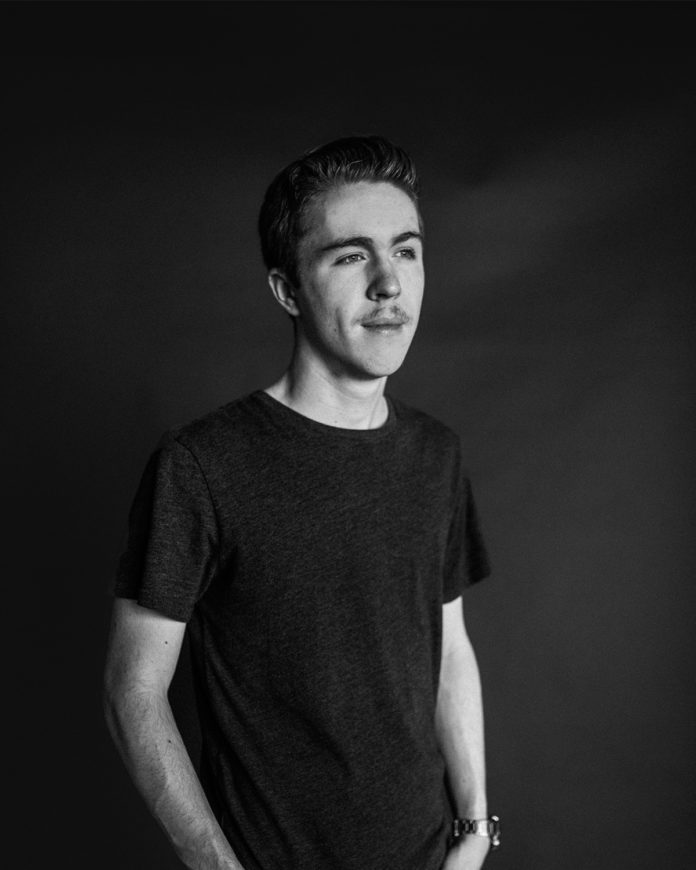 Belmont design communications senior Abraham Mast recently competed in the American Advertising Federation competition and received high-honor awards including two Gold awards and the "Best in Show" award. With the awards granted this year, Mast became the student with more ADDY Awards than any other Belmont student with a total of 27 received since his freshman year. 
Mast's 27 ADDY-related awards include a Certificate of Typographic Excellence, an Adobe Indesign Achievement Award: Top Talent and a Gold Davey. Doug Regen, a professor in Belmont's Art and Graphic Design, encouraged Mast to participate in the AAF competition as a freshman and has been submitting his artwork ever since. 
Mast believes "you get what you put in" when it comes to schoolwork. He's always made it a priority to put his best foot forward for his school art projects because all of his classes have allowed him to try new ideas and have stretched his wings in preparation for the next project.
One of Mast's notable works from the previous year included a typographic animation entitled "My Type of Day," which was awarded Gold and Judge's Choice in last year's competition. His recent illustrations, based on "The Most Dangerous Game" short story, won Gold, Best of Show and District awards and will be submitted for nationals this summer.
Mast's multi-award-winning piece, "The Most Dangerous Game," was created through a hybrid of techniques. He shared that he started this piece by modeling the characters in a 3D program and then digitally collaging the textures onto the figures. He then posed those digital figures in another digitally moduled environment where he continued to draw 2D layers through the use of Photoshop.
In sharing his success, Mast said, "I would like to thank my parents. They may not be artists themselves, but they always encouraged me and paid the wifi bill." Mast has been free-lancing throughout college and will continue to do so full-time after graduation to pursue his artistic abilities.
His projects and award-winning work can be found in his portfolio. To see a full list of Mast's award's visit his website.