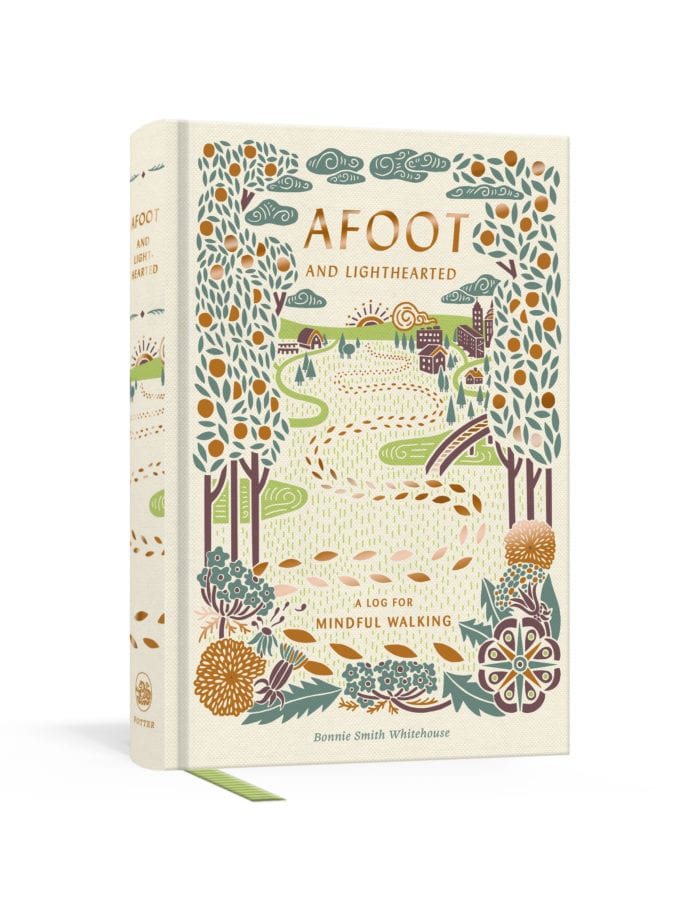 Director of Belmont University Honors and Professor of English Dr. Bonnie Smith Whitehouse was awarded a Nautilus Award for her book Afoot and Lighthearted: A Journal for Mindful Walking (Clarkson Potter, 2019). Nautilus Awards honor "Better Books for a Better World," and the core mission of the Nautilus Awards is to celebrate and honor books that support conscious living and green values, high-level wellness, positive social change and social justice, and spiritual growth.
Other Nautilus Award winners include Barbara Kingsolver, Barbara Brown Taylor, Anne Lamott, Louise Erdrich, Desmond Tutu and Thich Nhat Hanh.
Afoot and Lighthearted teaches readers how to harness the power of walking to cultivate and nourish attention, inspiration and determination, as well as to combat distraction, anxiety and the dreaded creative block.
Organized around thematic prompts designed to help makers take a break from digital life and tap into the transformational magic of journaling, Afoot and Lighthearted introduces readers to innovative walkers throughout literature, art, philosophy and history. Supported by light illustrations and evidence from recent research on the compelling connection between walking and well-being, Afoot and Lighthearted offers a fresh perspective every step of the way, much like a walk itself.