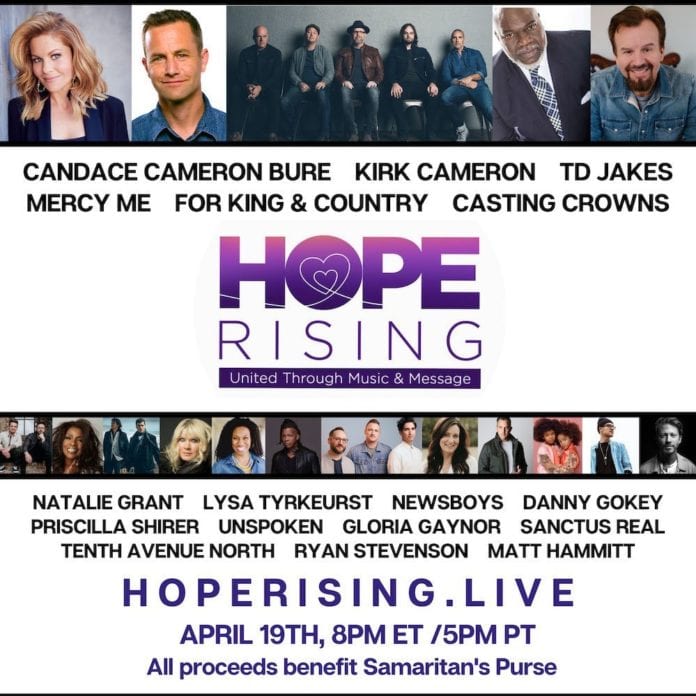 To keep hope rising during the time of the COVID-19 pandemic, Belmont alumni participated in a benefit concert to raise money for Samaritan's Purse, a nonprofit organization that opened an emergency field hospital in the beginning of April located in Central Park.
Alumnus Bernie Herms and his wife, Natalie Grant, performed at the live virtual "Hope Rising" Benefit Concert. Alumni Melinda Doolittle and Songwriting Instructor Drew Ramsey performed a song with Gloria Gaynor that Gaynor wrote for her last album called "Joy Comes in the Morning."
The concert can be viewed here.