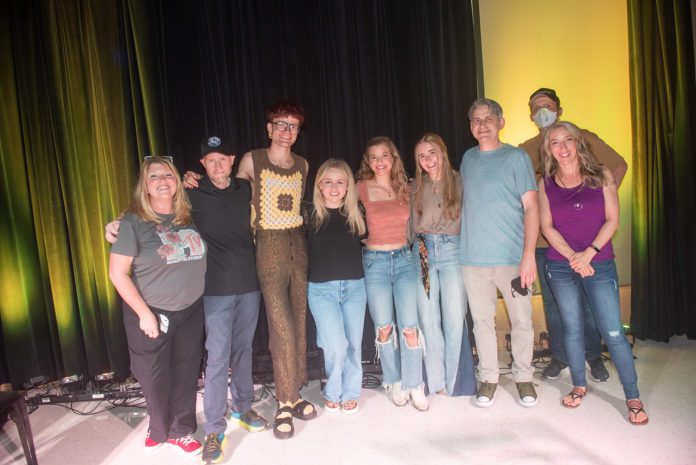 Songwriting faculty welcomed students back to school on September 1 at 34 Music Square East to kick off the Fall semester. Following a pizza party in the parking lot, the students moved into Columbia Studio A to hear from songwriting graduates Jake Wesley Rogers (Warner Brothers Records), Emily Landis (BMG Music Publishing) and Emily Falvey (Smack Songs).
Rogers performed a song from his upcoming EP, and Landis performed the no. 1 song "The Good Ones" by Gabby Barrett that she co-wrote. Falvey talked about her Belmont journey and how one of her internships led to her signing with Smack Songs.
Each of the graduates spoke about learning how to craft songs in the Songwriting Department and of the many the opportunities Belmont provided.