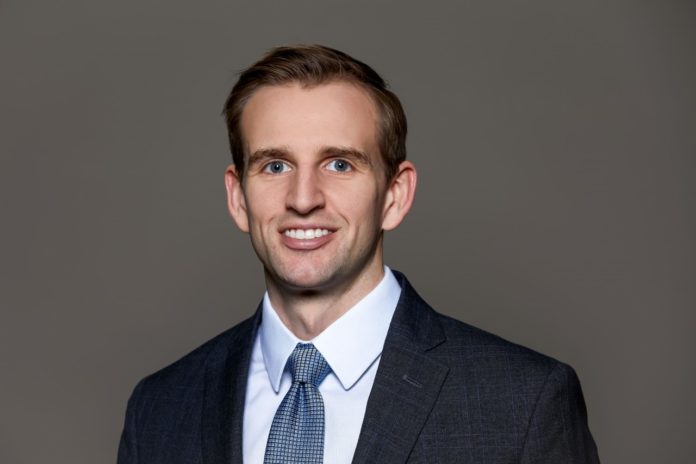 In 2019, alumnus Knight Lancaster became the first student to graduate from Belmont's joint JD/MBA program. The program enables students to complete requirements for both demanding yet high-potential degrees in just three years. Lancaster currently works for Bone McAllester Norton, a Nashville law firm that employs three Belmont Law grads. The firm recently announced it would be merging with Spencer Fane, a national law firm with more than 330 attorneys. Lancaster spends most of his time working on mergers, acquisitions, dispositions and security law matters.

Impressed by the bar passage and employment rates of Belmont Law students, Lancaster chose to attend Belmont's law school. In his first year, Belmont announced the joint JD/MBA program, which had always been of interest to him. "Being a CPA, most attorneys I met with put me solely in a tax attorney 'bucket,' but I was
mainly interested in focusing my taxation and accounting knowledge in the mergers & acquisitions and securities law areas."
"My hope was that Belmont's MBA program would broaden the opportunity to put my accounting and tax knowledge to use in the mergers & acquisitions and securities law areas. Ultimately, my education helped me break-through in finding the career opportunity I wanted with Bone McAllester Norton."

Belmont's dual program provides a unique perspective for graduates to launch into their careers. The joint JD/MBA program enabled Lancaster to broaden his career horizons and land a job doing what he originally aspired to do, even as he navigates the natural tension between the two fields.
He explained, "Legal advice and business advice have opposite fundamental purposes. At its core, an attorney's primary role is to protect a business from unnecessary risk or make the business aware of risk and mitigate the same. The role of businesses is to generate a return to its shareholders, which inherently involves risk. This is the fundamental friction between business and legal objectives. The benefit of understanding both business and legal 'languages' at a fundamental level is that you can understand where your client is coming from and what is driving his decisions."

While he was a graduate student at Belmont, Lancaster found time to be a peer mentor within the law school and serve as the Treasurer of the Student Bar Association. He also found community in the business school thanks to the group-nature of his MBA classes. Lancaster shared that although the rigorous program isn't right for everyone, he is immensely grateful for his time at Belmont and the opportunities that have come with it.
Currently, Lancaster is a member of the Tennessee Bar Association, Nashville Bar Association, American Institute of Certified Public Accountants and Tennessee Society of Certified Public Accountants, and sits on the board of the Young Leaders Council.
"My Belmont education was a difference-maker in my career," he noted. "My ability to see through both the accounting and legal lenses at a high level allows me to give clients balanced guidance and provide creative solutions that correspond with their financial goals and, ultimately, enable them to help a wider range of people."
"I want to thank Charles Trost, Jeffrey Kinsler and Dean Alberto Gonzales from the College of Law; Dr. Lee Warren, Dr. Mark Phillips and Dr. Joe Alexander from the Jack C. Massey Graduate School of Business; and the Board of Trustees for seeing the value in and the development of Belmont's JD/MBA program offering."