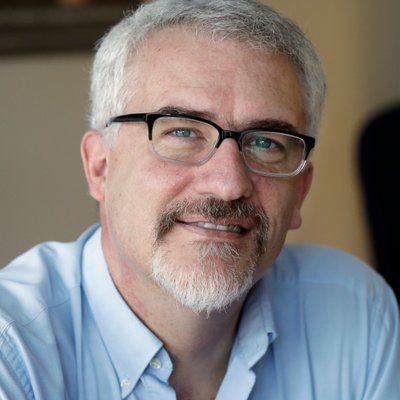 This past Wednesday, Belmont University hosted Scott Stroud, news editor for The Associated Press in Kentucky, Tennessee and West Virginia, as part of its 2020 Presidential Debate programming events. Stroud was joined by Belmont Instructor of Journalism/Cinema, Television and Media Jennifer Duck for a conversation focusing on the importance of accurate information. The two discussed the world of journalism, previous information scandals and the need for accurate and trusted news. 
The event started with a poll of students which shared that 44 percent of the attendees retrieve their news from social media, which led to a conversation about trust in news sources. Stroud emphasized the need to be proactive and discerning in a world that outputs so much information. He encouraged students to think about each source of information and ask why the organization should be trusted as a new source.
Stroud shared how optimistic he is about the state of journalism, despite that the world is currently in an infodemic. There's still a need for journalists, and it's important that there are still students consistently coming out of college interested in the field. But now more than ever, journalists have to be clear, direct and authoritative. "The appetite for news and the need for people to look under the rug at what's really going is never going away," Stroud shared.
Throughout the conversation, Stroud and Duck discussed past significant events related to an influx of information such as the Watergate scandal and Mark Felt as Deep Throat.
Additionally, they discussed the relevant issue of voter fraud, especially in the midst of an upcoming election. Stroud explained to students and prospective journalists that "we want the government to be robust ensuring this won't happen, and we need to be the watchdogs that write a compelling story."
The event ended with a chance for attendees to ask questions.
As Belmont prepares for the upcoming presidential debate on campus, students and the community can learn more through upcoming events which can be found on Belmont's Debate website.