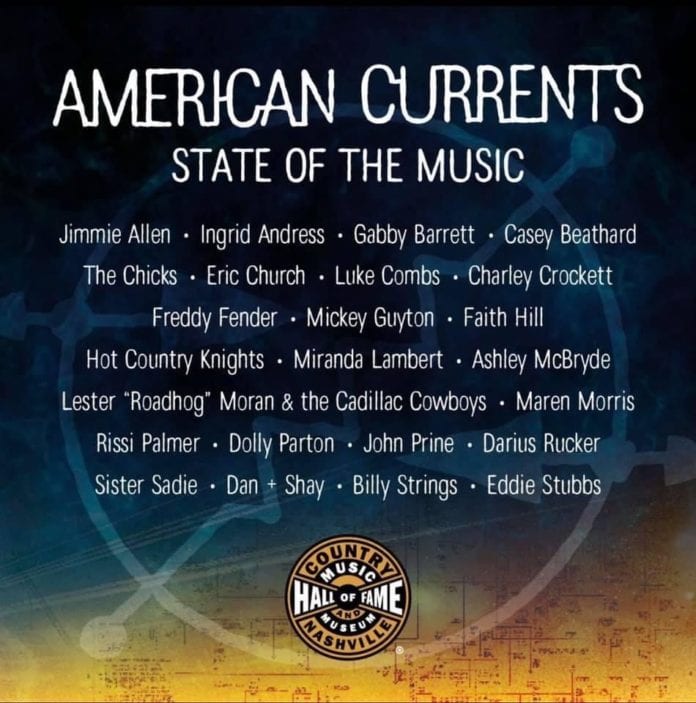 Director of Curb College Academic Advising, Tina Adair Dishman's band Sister Sadie will be featured in the upcoming "American Currents: State of the Music" exhibit at the Country Music Hall of Fame, along with many other artists, opening March 12.
Presented annually, American Currents: State of the Music represents the ongoing research and analysis among curators and Museum staff to determine the most significant developments in country music over the previous year. Those featured are artists, musicians and songwriters who have shaped the broadly defined genre of country music.
Dishman said, "I'm so excited and very honored. It's such a dream come true!"
The exhibit includes an "Unbroken Circle" section, featuring paired artists that illustrate the connection between country music's past and present; a video compilation of important country music moments from 2020; and a representation of the past year's chart-topping country albums, singles and highest-grossing tours as reported by Billboard and Pollstar. Amid a global health crisis, a renewed push for social justice and more, the powerful role of country music and the stories told through it remained constant in 2020.
Sister Sadie's section of the exhibit will include a showcase of artifacts, including one of Dishman's mandolins that was custom built and one of her Grammy outfits, along with other fun items from the band.
The exhibition runs March 12, 2021 through February 6, 2022 at the Country Music Hall of Fame and Museum in downtown Nashville. Plan your visit here.