Belmont Instructional Technology Specialist Chris Rains has been named the 2020 winner of the Blackboard Catalyst Award for Training and Professional Development, which honors those who use Blackboard programs to support and enhance their faculty and staff's training and professional development. This can include anything from creative learning opportunities to on-the-job training in the newest technologies, and should display an organization-wide dedication to innovative development programs.
Rains said he is proud and honored to receive Blackboard's Catalyst Award for Professional Development. "I believe this award reflects the high-quality professional development and learning opportunities our Department of Instructional Technology provides here at Belmont," he said. "When designing our professional development we do so with the instructor in mind. We consider why the content is important and how it can help instructors in their classrooms and with their students. We believe that the more personal, engaging and interactive these opportunities can be, the more the instructors will be able to enjoy the learning experience and also leave with a few new tools and techniques that can be used in their course."
Belmont nominated Rains to recognize his contributions to promoting and supporting Blackboard adoption among Belmont faculty. The award focuses on his work to increase adoption through the creation of a support site and the redesign of training and onboarding experiences. The nomination focuses especially on his work to promote Blackboard's Ultra Course Experience.
Rains re-designed all onboarding and training experiences. He transformed what was a three-hour, step-by-step technical 'Getting Started with Blackboard' workshop into a hands-on, gamified learning experience. Attendees work through 'levels of Ultra' constructed of challenges centered on pedagogical use cases. This approach provides instructors more choice over the depth that they learn Ultra. After attendees complete all the levels, Rains directs them towards a Blackboard Organization within Belmont's Blackboard Learn environment entitled 'Blackboard Support of Instructors.' Rains designed and developed this organization to serve as a one-stop support site for using Blackboard Learn at Belmont. The organization contains basic information about using Blackboard, offers self-paced training modules and contains more than 200 instructional tutorials, which Rains predominantly created.
Finally, Rains strategized with specific departments on campus, working with their leadership to shift the entire faculty at one time. One department and entire college administratively decided that all their faculty would use Ultra. Rains devoted time to meet one-on-one with instructors in these programs as needed.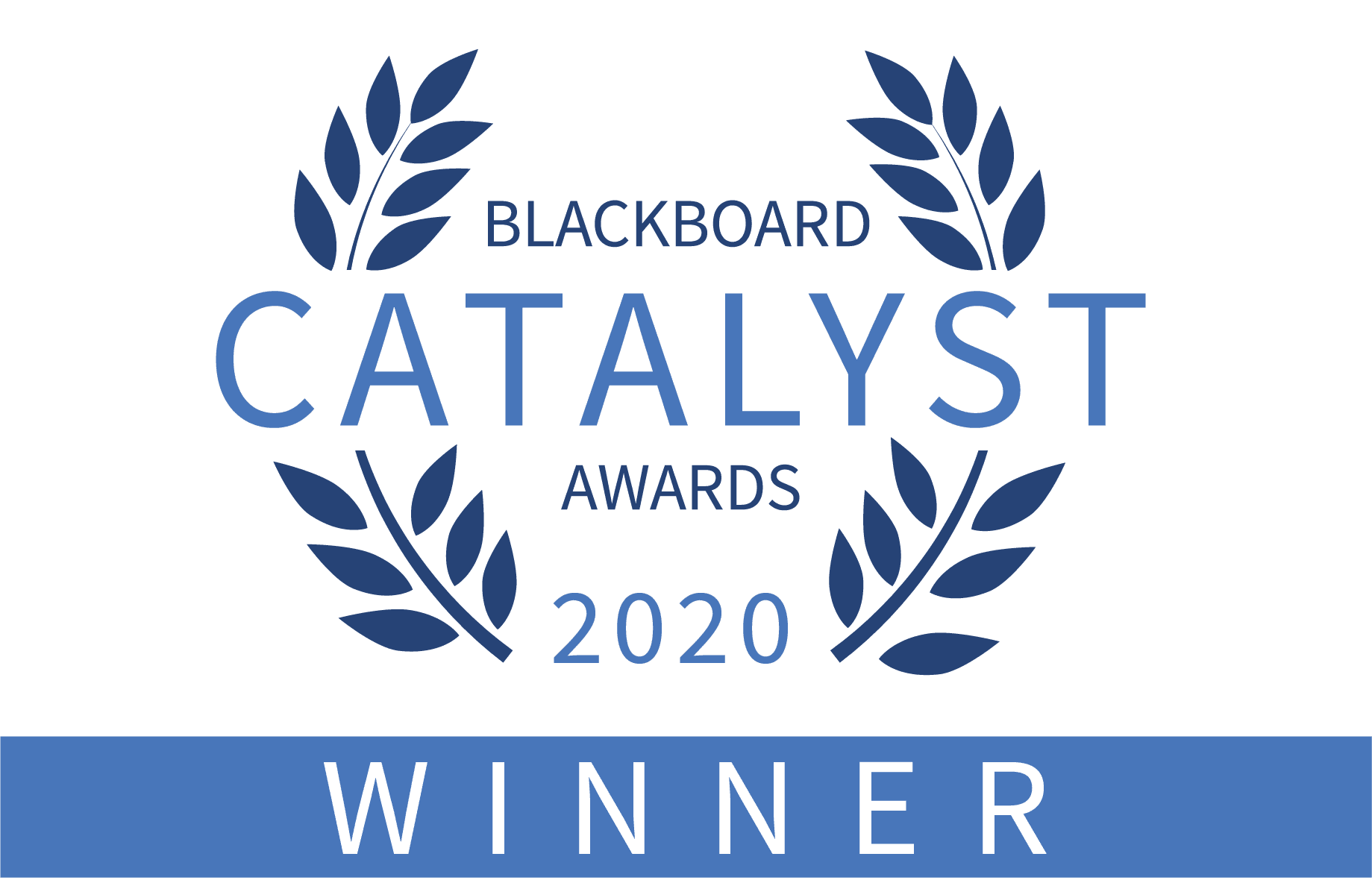 Founded in 2005, the annual Catalyst Awards recognize and honor innovation and excellence in the Blackboard global community of practice, where millions of educators and learners work every day to redefine what is possible when leveraging technology. Winners are selected by a cross-functional team of Blackboard experts.
"We're pleased to honor this year's Blackboard Catalyst Award winners for their commitment to improving the educational experience for all learners through EdTech and sharing these insights with the broader community," said Lee Blakemore, Chief Client Officer and President, Global Markets at Blackboard. "We're proud to partner with institutions who are innovating to advance student success."
Rains will be announced alongside other Blackboard Catalyst Award winners during BbWorld 2020, Blackboard's annual user conference to be held virtually July 21 and 22. Blackboard is the leading provider of learner success-focused technology solutions and services. Its product portfolio is unmatched in the marketplace, spanning teaching and learning, analytics, community engagement and student services.
For more information on the Blackboard Catalyst Awards, visit: community.blackboard.com/catalystawards.
About Blackboard
Blackboard's mission is to advance learning in partnership with the world's education community so that more students, educators and institutions can realize their ambitions today and prepare for tomorrow. Learn more at blackboard.com and follow @Blackboard on Twitter.