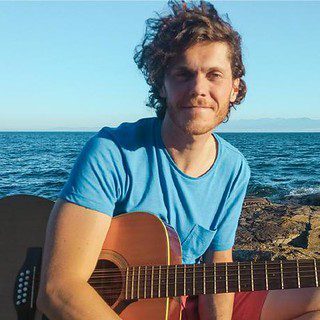 Since graduating from Belmont in 2006 with a Bachelor of Business Administration in Music Business, alumnus Kyle Smith has launched an event-driven, programming business called SeedTree DB.
After graduating from Belmont, Smith moved to Toronto, Canada and worked at ole Media Management (now Anthem Entertainment) before earning his law degree from Western Law in London Ontario, where he continued to specialize on musical rights management. In his last semester at Western Law, Smith did an "externship" at Southwestern Law in Los Angeles, where he took musical entertainment law courses. Since graduating, Smith has been working on developing a new kind of database technology.
Smith explained that there are two kinds of software: databases and general purpose. Most databases use query language and most general purpose use programming language. After many years of researching information theory and mathematics, Smith created a JavaScript application that is both a database and general purpose: a kind of software that uses the same language for data retrieval and for scripting instructions. This has far-reaching implications, though it will take some time for those implications to properly be worked out. 
Although the business is in the early stages, Smith filed a non-provisional patent with Karquist Sparkman (whose clients include Microsoft and Amazon) for a hierarchical script database a few months ago and is now past the R&D stage and into the customer discovery stage. He hopes to hire his first employees and make his first sales this summer.
"This system is a dynamic database that evolves over time given different events. It's basically merging an app and a database into one thing," Smith explained. "An analogy is if the English language so far had nouns as one way of communicating and verbs as another and then someone came along and put them next to each other in sentences and paragraphs."
Visit seedtreedb.com for more information. More on Smith's mathematics research can also be found on this YouTube playlist.
"As much as I needed information theory and mathematics to make my technology, if I hadn't already gone to law school, worked in music publishing on Music Row in Nashville and on Bay Street in Toronto, as well as play guitar and mandolin in various bands (one of which competed in Belmont's County Music Showcase), I don't think I would've had the written language skills to think up a database/program hybrid," Smith explained. "I had to apply law and music techniques to make the invention."
Smith has been working with New Ventures BC in their Distance Venture Accelerator Program since November. He meets with Executive in Residence Alan Foster once a week to receive invaluable assistance, help in finding the right product-market fit and go-to-market strategy.
In addition to their Distance Venture Accelerator Program, Smith participated in New Ventures BC's annual tech competition, presented by Innovate BC. Their competition is the largest and longest running tech competition in British Columbia, offering education, coaching and awarding $250,000 in cash and prizes to startups.
The New Ventures BC Distance Venture Accelerator Program helps propel tech startups from across the province forward. "It was unlikely I'd win New Venture BC's competition this year, but I decided to join on the advice of New Ventures BC's board chair, Mike Volker. Mike is also the co-founder and host of VANTEC, which is one of the largest Angel networks in Canada," Smith explained. "Though I didn't win, the competition helped me further refine my business, with expert webinars and one-on-one mentorship."