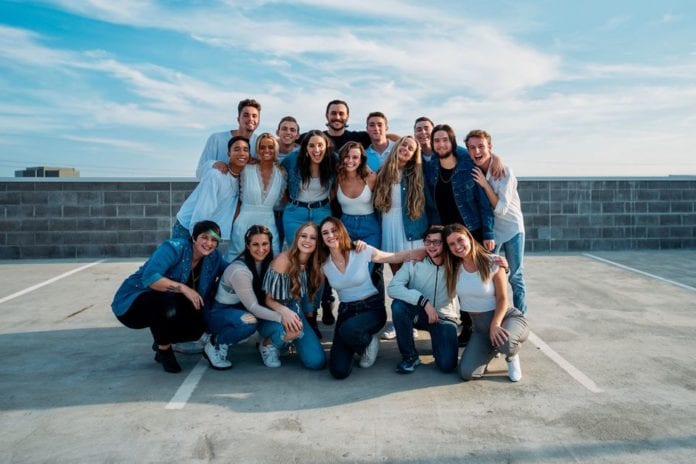 Earlier this year, Belmont students in an a cappella group known as Prismatics were selected to compete in the first-ever virtual international college championship of its kind, "UpStagedAID: One World, Every Student Voice," hosted by UpStaged™ Entertainment Group (UpStaged) and the National Collegiate Performing Arts (NCPA)™.
The unprecedented competition (modeled after NCAA's March Madness) began with 64 of the nation's best and most award-winning college groups from a nationwide pool of more than 5,000. 32 teams, including the Prismatics, qualified for seeding into the competition bracket, where they competed head-to-head with others in their bracket for fan votes.
Although the Prismatics did not make it into the ""Ultimate Octet" final eight, the group was taken from the main bracket's "Singing Sixteen" Round Two and entered into the "All-American Encore Rounds," where they continued to accumulate fan votes. The group can be proud of this accomplishment as they pushed past 5,000+ nationwide college a cappella teams, which were initially reduced to 64 for the tournament, and then to the 16 All-American Finalists. 
The Belmont Prismatics, founded in 2015, have established themselves as a college a cappella power, united by shared passion to create global human connection by using their music platform to raise social awareness and provide uplifting messages. They are ICAA award winners and their acclaimed "Alive" recording was nominated for a prestigious 2020 CASA video award.
About UpStaged
UpStaged is a NYC-based diversified performing arts platform with a mission to empower the world's college and high school performers to passionately celebrate the joy of competition with honor, by repackaging the spirited school rivalry landscape usually reserved for athletics for performing arts. UpStaged produces live/digital competitive championships across performing arts genres (e.g. a cappella, step, comedy) providing premier venues and virtual platforms (from Lincoln Center to Zoom), enabling student performers to compete for national titles, league championships and glory like college athletes. Operating under the UpStaged ™, NCPA, National High School Performing Arts (NHSPA)™ and National Summer Camp Performing Arts (NSCPA)™ brands, Upstaged leverages content-rich performing groups to bring broader fan engagement and cohesiveness to these historically siloed communities. For information, visit UpstagedU.com.