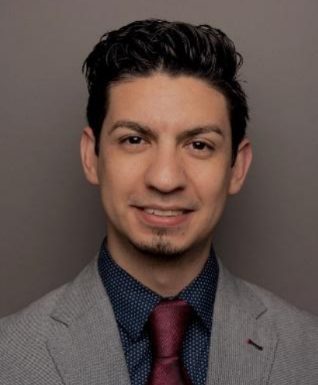 Ascension Medical Group named Erick Hernandez-Campos, MSN, FNP-BC, the winner of their national 2020 Community Commitments Advanced Practice Provider Award. Hernandez-Campos earned his Master of Science in Nursing (MSN) from Belmont and is currently working on his Doctorate of Nursing at Belmont.
Nursing Professor and Director of Graduate Nursing Linda G. Wofford, DNP, RN, CPNP, said, "Erick exemplifies the Core Values of Belmont Graduate Nursing – communication and collaboration; critical thinking and problem solving; commitment to learning; compassion and caring. Of course, while Erick is an accomplished clinician, we are pleased to be working together to provide Erick with a transformative and positive doctoral experience."
Hernandez-Campos practices at the Family Medicine Respiratory Clinic in Antioch, Tennessee, and provided primary care prior to the COVID-19 outbreak. Hernandez-Campos has been seeing respiratory clinic patients and also making sure they receive appropriate follow-up. He has spent countless hours before his workday and after his workday calling patients to make sure they are doing well and coordinating care with primary care physicians.
"When the need arose for setting up a COVID-19 dedicated assessment clinic, Erick has gone above and beyond with his work and dedication there," said Brian Wilcox, MD, President, AMG Tennessee. "There are numerous patients who would love to keep seeing him in primary care as he really tries to listen to the patient and communicate to them in a way they will understand."
In his off time, Erick facilitates a Q&A outreach with a local television program regarding medical topics.