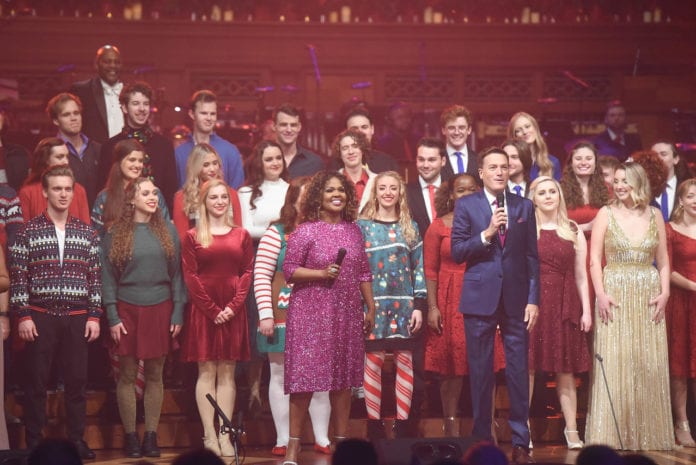 A favorite in homes around the country, a presentation of the 2019 "Christmas at Belmont" performance, which featured guest artists Michael W. Smith and CeCe Winans along with nearly 800 students, faculty and staff musicians from the School of Music, will re-broadcast in Nashville on WNPT on Tuesday, December 15 at 8 p.m. Central. It will also air Thursday, December 24 at 8 p.m. Central and Friday, December 25 at 11 p.m. Central.
The production of traditional carols, classical masterworks, world music and light-hearted seasonal favorites was taped at Nashville's Schermerhorn Symphony Center for the final time last fall.
The 2017 presentation of "Christmas at Belmont" will also re-broadcast this December. The performance featured Sheryl Crow and will air on WNPT in Nashville on Friday, December 18 at 11 p.m. and Thursday, December 24 at 9 p.m.
Past performances are also available online. Several "Christmas at Belmont" concerts and clips can be streamed through the Nashville Public Television website or PBS Video App. Visit www.wnpt.org to for more information.
Check local listings for additional broadcast times in your area.