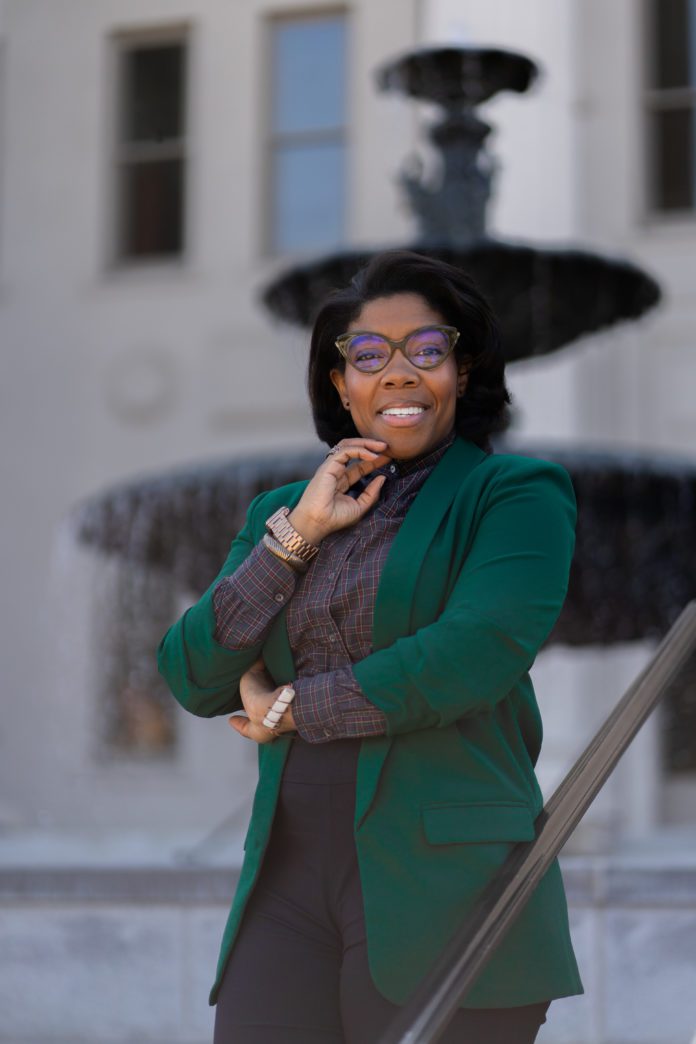 Alumna Kia Jarmon was featured by the social media platforms of Metro Nashville Public Schools as a part of the #MNPSBlackExcellence celebration through the month of February. As a 2002 graduate of Nashville's School of the Arts, she was recognized for the contribution and legacy she's left on the magnet high school.
During her time at the School of the Arts, her guidance counselor selected a few students to tour Belmont University during her junior year for an exploratory weekend which finalized her decision to come to Belmont. Jarmon shares how her high school experience in Nashville shaped her passions and desires in this video.
Jarmon graduated from Belmont with a Bachelor of Business Administration in 2006 and was the first to receive the Ingram Diversity Leadership Scholarship, which awards an incoming freshman full-tuition for four years for presenting outstanding academic and leadership performance. The scholarship continued after Jarmon's meeting with the scholarship donor recognizing the great contribution the award can have on future students.
Jarmon shared, "Black Excellence means to me: Strength. When I have the opportunity to show up as my fullest, authentic self, even in a world that can be so challenging for a person that looks like me, I know that I have the strength of my ancestors and those who stood before me."
She currently leads the boutique communications and community engagement firm MEPR agency, serves as founder of the Nonprofit Equity Collaborative, is a Collective Impact consultant with the Center for Nonprofit Management and is co-leader of the Black Philanthropy Initiative in Nashville. Jarmon serves in many other community positions across Nashville and has a passion for philanthropy and mentorship. To read more about the work she is doing, visit her website.