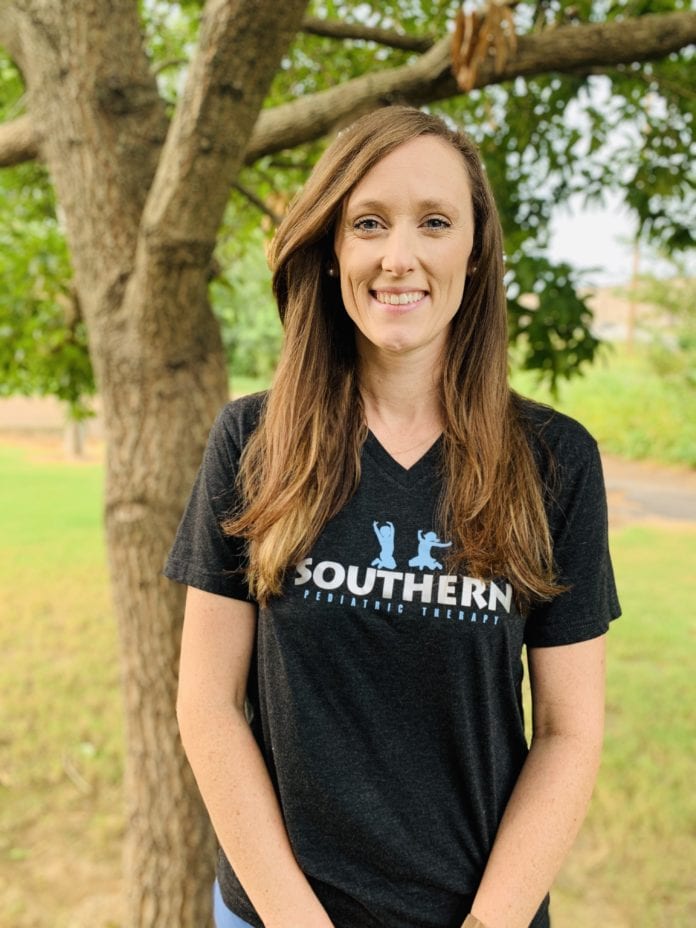 After years of hard work and determination to making her dreams a reality, Belmont alumna Jennifer Pacileo has succeeded in opening her own clinic – Southern Pediatric Therapy.
As freshman at Arkansas State University, Pacileo accepted a position at an outpatient pediatric clinic, owned by another Belmont alumna, to clean bathrooms, file papers, schedule patient appointments and answer the phones. The moment she started the position and saw the impact of occupational therapy on a child's life, she knew she not only wanted to be an occupational therapist, but she also wanted to own her own clinic. Two years later, as a junior in college, she wrote her business plan for Southern Pediatric Therapy.
Due to financial hardships, Jennifer was unable to finish her degree at Arkansas State and had to return home. She applied to and graduated from the Occupational Therapy Assistant (OTA) program at Concorde Career College and set her next goals of finding employment and working to apply to the Bridge Program at Belmont University.
After several years of working as a certified occupational therapy assistant in a variety of settings, starting a family, studying business, and finding as many mentors as possible, Pacileo was accepted into the MSOT Occupational Therapy Program at Belmont.
In 2018, twelve years after writing her initial business plan and praying for the Lord's guidance, she finally opened Southern Pediatric Therapy, an occupational therapy outpatient pediatric clinic in Hernando, Mississippi. Southern Pediatric provides occupational and speech therapy services to the community and surrounding schools.
Pacileo's hard road has made her appreciate everyone she works with on every level. The owner of the pediatric clinic she worked for in college is now her mentor and one of her best friends. After many years, she is still cleaning bathrooms, but now it is the bathroom at her own clinic.