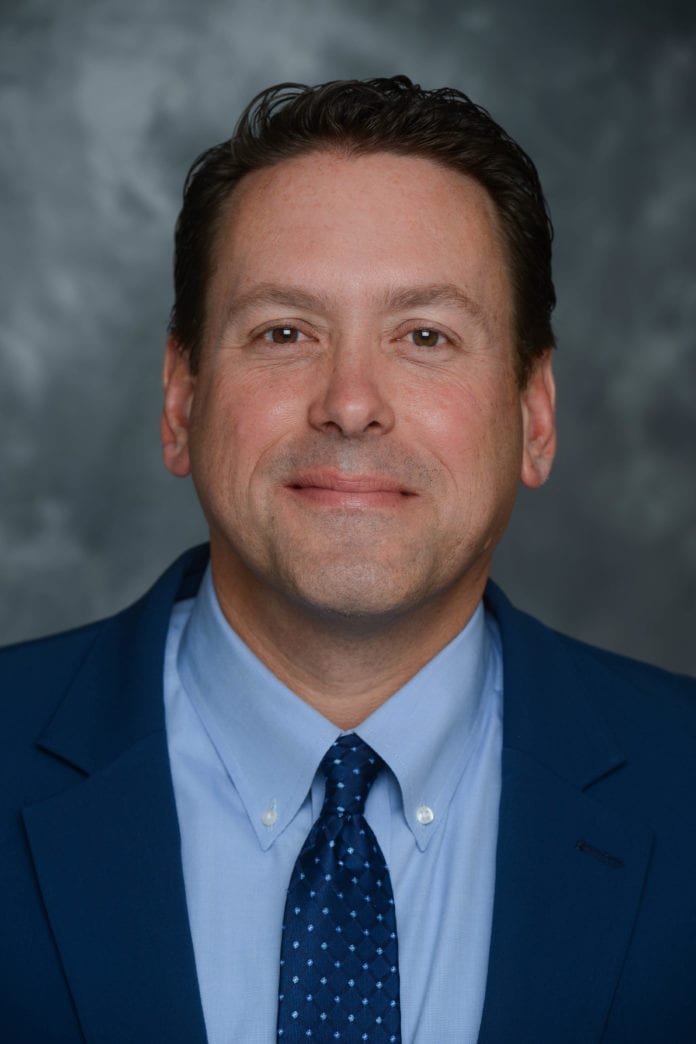 Belmont University President Dr. Bob Fisher announced today that current Senior Director of Marketing and Public Relations John Carney has been promoted to Vice President of Marketing and Communications, effective immediately. In this role, Carney is responsible for leading Belmont's marketing, branding, PR and communications efforts as well as countless institutional special projects. In addition, he will serve as a member of the President's senior leadership cabinet.
President Fisher said, "After nearly two decades in corporate marketing and advertising, John's transition to higher education five years ago has been seamless. He has demonstrated immense capacity to forge relationships across campus and within the community to broaden the reach of the Belmont University brand, all while showing a strong commitment to our students and their success. Strong marketing and branding are ever-increasing needs within the realm of higher education, and John's creativity and tremendous experience marketing national brands are helping to take the Belmont University name to even greater heights. I am incredibly proud and grateful to welcome his talents, skills and perspective to our Senior Leadership team."
Carney, who joined Belmont as a senior director in April 2014, leads the University's marketing and strategic initiatives. A results-oriented marketing and communications professional, Carney's has developed a proven track record of creating and implementing strategies that deliver successful outcomes. During his time at Belmont to date, he has partnered with colleagues across campus on a variety of initiatives including Admissions, Athletics and college-level marketing programs as well as fundraising efforts like the Tennessee Health Care Hall of Fame and the We Believe campaign. In addition, Carney is responsible for providing direction to significant Belmont special events including the hosting of mayoral and gubernatorial debates, Davis Cup and the 125th Anniversary celebration, as well as the University's sponsorship of the upcoming Ken Burns's "Country Music" documentary and the application to host a presidential debate.
"Belmont sets ambitious goals for the type of University it wants to be, and that requires an equally ambitious approach to marketing. Combining such a dynamic vision with a student-centered mission, a caring Christian community and exceptional colleagues makes this campus an incredibly exciting and fulfilling place to work. I'm truly honored and grateful for Dr. Fisher's belief in my abilities, and I look forward to serving this University and its students for many years to come," Carney said.
Carney came to Belmont following 19 successful years with Nashville's The Buntin Group, serving in increasingly senior roles and departing as executive vice president and managing director of account operations. He holds a bachelor's in marketing and communications from the University of Memphis.