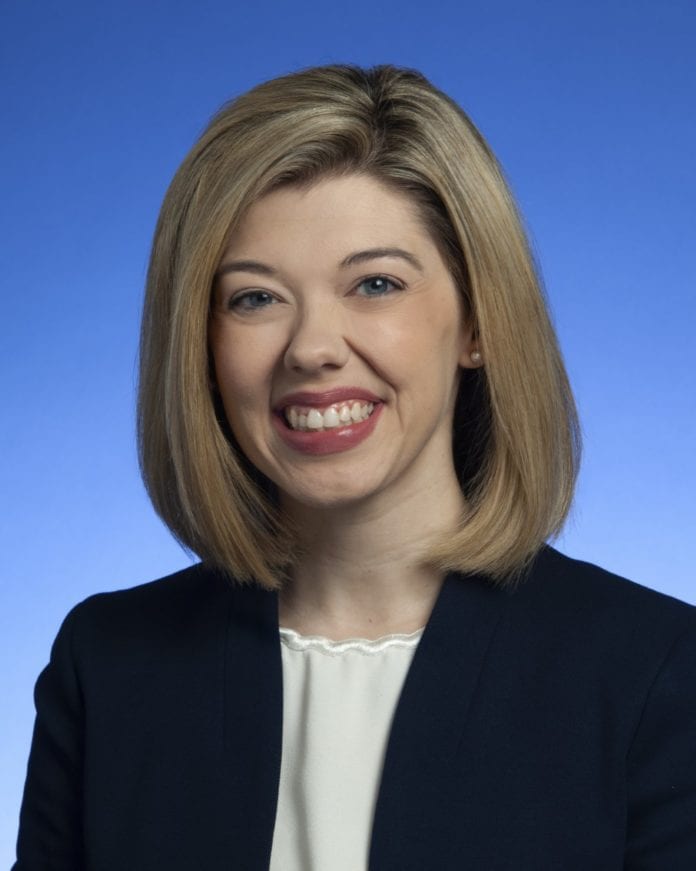 Belmont College of Law Alumna Alexa Witcher, JD has been appointed assistant commissioner for legislative affairs for the Tennessee Department of Health.
In this role, Witcher will direct and oversee the department's legislative efforts and initiatives. She will also coordinate with and assist legislators in public health-related issues and departmental legislative proposals.
Witcher earned her Juris Doctor from Belmont's College of Law in 2016 and holds a Bachelor of Science from East Tennessee State University in Johnson City. She and her husband reside in Franklin.
"Alexa has extensive experience in public policy and in working with our legislators, and I am excited to have her join us to lead our legislative affairs team," said Tennessee Health Commissioner Lisa Piercey, MD, MBA, FAAP.
Witcher comes to TDH after serving as a legislative liaison and assistant general counsel for the Tennessee Department of Environment and Conservation since 2016. Her prior roles with Tennessee State Government include serving as a legal intern at TDEC and as an elections intern with the Tennessee Secretary of State. She has also interned with the Tennessee General Assembly Senate Committee on Energy, Agriculture and Natural Resources working with Sen. Steve Southerland and his staff.
As assistant commissioner for legislative affairs, Witcher will develop the department's annual legislative package and work with key members of the Tennessee General Assembly to ensure passage of key departmental initiatives. She will coordinate all TDH reports mandated by the legislature and facilitate departmental advisory committee appointments.
"The Department of Health's mission to protect, promote and improve the health and prosperity of people in Tennessee is important to me, and I am honored to continue my service to the state as a member of the dedicated and talented TDH team," said Witcher.
Learn more about TDH services and programs at www.tn.gov/health.