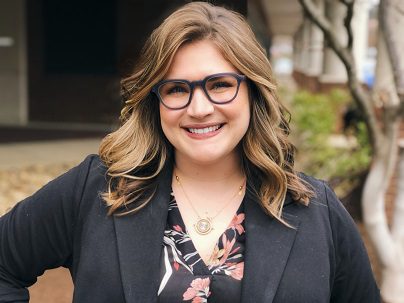 Exodus HR Group has appointed Emily Telford Yamada as regional business development representative in its Tennessee office in Brentwood.
After earning her bachelor of arts degree in public relations with minors in both journalism and philosophy at Belmont in 2009, Yamada completed her master of arts degree in teaching at Belmont in 2012. She joined Exodus HR Group in January 2019 after teaching in Williamson County Schools for more than seven years. Prior to that, she served as a communication associate at The Community Foundation of Middle Tennessee in Nashville.
Mike Edmonds, Exodus HR Group chief executive officer, said Yamada is utilizing her unique prior experience to meet the needs of the company.
"Emily discovers the needs of employers and develops service strategies to meet those needs. I encourage all of our local business owners not to miss the opportunity to meet Emily and let her be part of your company's growth plan," Edmonds said. "Emily has a 'get it done' attitude and a 'never meets a stranger' personality that will serve her well in her role at Exodus HR. We are excited about Emily joining our Nashville sales team and putting her skills and energy towards the growth of our company."
Yamada participates in the Society for Human Resource Management (SHRM) and Williamson Inc. through the Exodus HR Group membership. In addition, Exodus HR Group is a member of the Better Business Bureau.
Headquartered in Durant, Okla., Exodus HR Group is led by a highly experienced team of trained professionals. Exodus HR Group customizes human resources solutions to help businesses attract and retain top talent, reduce employee risks, eliminate administrative tasks and provide customized programs and trainings for employees.