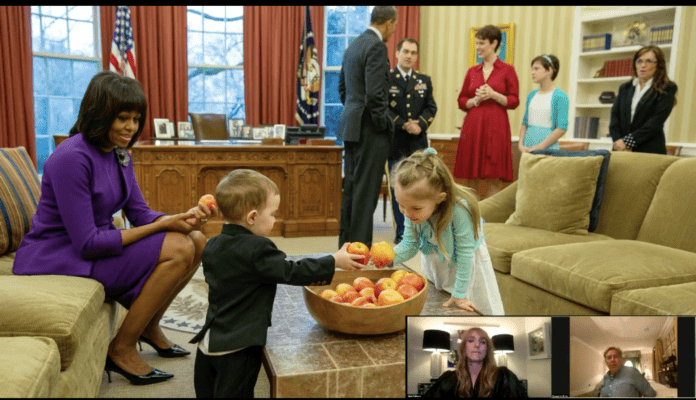 In continuation of the "White House Style" series hosted by Libby Callaway, the second webinar premiered on October 1, entitled "Department of the Interior- Designing the White House." The night featured special guest Michael Smith, Los Angeles based interior designer, who received the 2018 Arthur Ross Award for Excellence in the field of design. 
Smith has worked under the Obama administration where first lady, Michelle Obama, described how his work combines both the past and the present. He has published various books that are an attempt to hold onto the memory of each historical moment in the White House. Currently, with offices all over the world, Smith began working for well-known people at the mere age of 23 which he credits as his gateway into his career.
Throughout the night, Smith shared a lot of his experiences working with the Obama family and how each element of the White House during their residency was crafted to feel welcoming and comfortable for their family. Smith expressed that Lady Obama's amiable personality is an inspiration for the design elements. "Michelle Obama takes time to connect and talk to each person she meets. She is always giving and is kind and thoughtful," said Smith.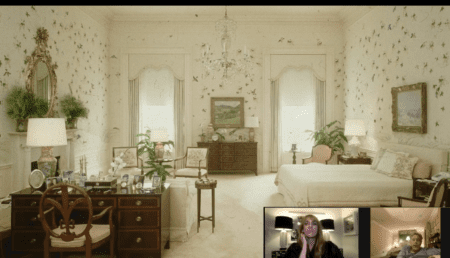 Smith shared the importance of each design element is significant to the president residing in the White House. "You have to consider who made this, what is the story behind the maker and how does this relate to American culture and the American story," expressed Smith. He shared how First Lady Obama had the ability to be creative and radiant during their administration which is why the rooms in the house embodied a warm and inviting feeling. 
The White House is a place where everyone can be represented, and Smith shared how the various design elements are an analogy of an inclusive and diverse idea of America. His approach is to design a room that tells a story of both the president and the previous leaders. "I try to be personal. The prettiest rooms are the ones that are pretty, but they're custom to you," said Smith. 
The night ended with a question and answer portion from students and faculty in the O'More College of Design. Smith shared his favorite elements of his design makeovers and credited his mentors in England for helping him craft his style. He encouraged students to "look at the history of the world through the history of art and decor," as each student develops their own personal craft and style.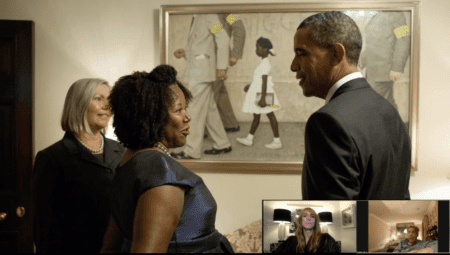 He also closed by urging students to vote this year and expressed the importance of having your voice heard. "Voting is such a privilege, but it's also a duty. Our country functions best and it's most precious when we are engaged and making an investment in our country," Smith said.
The White House Style series can be found on its page on the Belmont Debate 2020 website.