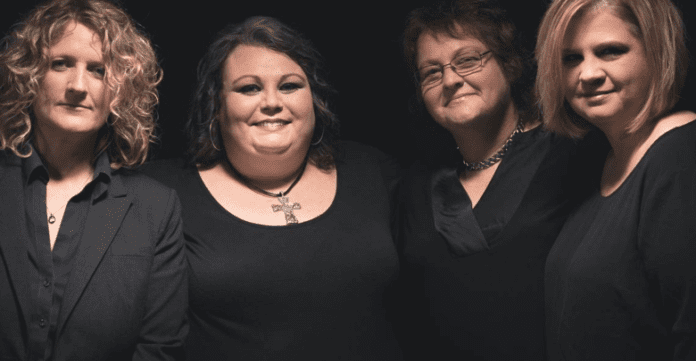 It was a historic night for bluegrass band Sister Sadie, which includes Belmont staff member Tina Adair Dishman, director of Curb College Academic Advising.
The International Bluegrass Music Association held its 31st Annual Bluegrass Music Awards, and the band was awarded one of the biggest accolades of the night, "Entertainer of the Year." This is the first time in the show's history that an all-female band has received this honor. Sister Sadie also won Vocal Group in the Year for the second year in a row.
"WOW is an understatement for what happened last night. I, along with the other ladies of Sister Sadie are so grateful and honored to be voted in as the 2020 IBMA Entertainer and Vocal Group of the Year! Both awards mean so much to us and our hope is to represent these categories to the best of our ability throughout this coming year," Dishman said. "On a personal note…Singing, entertaining and making music has been my passion, heart and soul since I can remember. It's all I've ever known! To be able to share my love of that with the other four ladies in Sister Sadie is icing on the cake! I never take any of these experiences for granted. I am truly blessed and grateful!"
Sister Sadie is made up of critically-acclaimed singer Dale Ann Bradley, Tina Adair, ACM winner Deanie Richardson and Gena Britt. Prior to forming the band, each member already had roots planted deep within the genre. They formed after a 'one-night only' performance at the Station Inn in Nashville, which later developed into Sister Sadie.