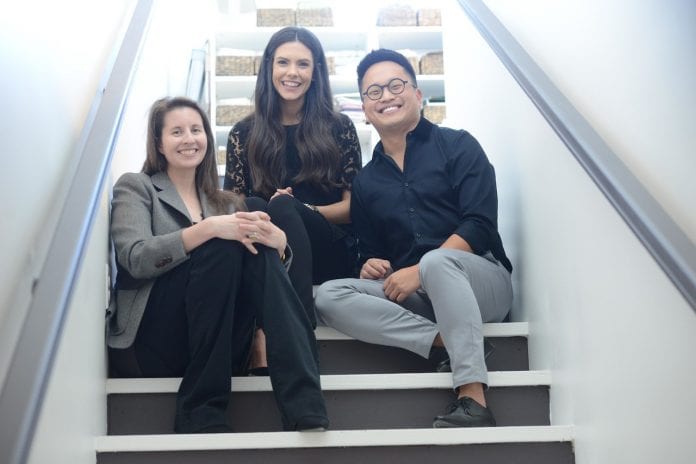 Opened in August 2018, Modern Remains is an interior design studio located in Nashville, TN that was dreamed up by three then-students in the studio at O'More School of Design, previously known as O'More College of Design. Despite graduating from O'More around the same time, the trio–made up of Evan Millard, Betsy Trabue and Lauren Moore–didn't find a direct path to opening Modern Remains.
"I think we all came from a round-about way to O'More, and perhaps that is why we gravitated toward each other," Trabue said. After originally earning a degree in psychology from Lipscomb and spending time in the Navy, Trabue returned home to Franklin and enrolled at O'More. Her colleagues stories are similar, as they both also enrolled in O'More after having attended elsewhere.
Millard had already completed studies in public relations and graphic design but was drawn to interior design for certain reasons. "I knew I needed a different atmosphere to hone my creative talents," he said. Millard found that atmosphere and feeling at O'More, making the decision to attend the school even easier.
Moore's path to O'More began after she graduated from the University of Tennessee. She completed an internship in New York City that led to a passion for design. "After completing my internship, I decided to go back to school to pursue the passion I had always thought of as a hobby, interior design," she said. The three designers met at O'More in the fall of 2010 and quickly became friends.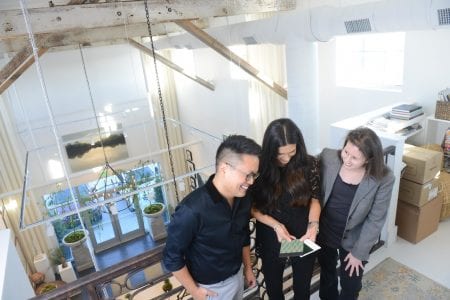 After their shared time as interior design students, the three parted ways after graduation and went on separate careers in the industry. Trabue and Moore stayed locally in the Middle Tennessee area and worked for Carolyn Kendall at Alcott Interiors on a variety of projects. Millard also had the opportunity to work on several different projects through his work with Alessandra Branca, both locally and in Chicago.
Reflecting on their time at O'More, Millard, Trabue and Moore agree that the design school gave them a good foundation and a creative place to grow their passion for design. "O'More opened my eyes to a whole new world of design," Moore said. "It helped me see the world differently…design school began to train my eye, focus my attention and helped me learn how to take an idea and bring it to life."
"At O'More, just seeing how a concept can drive 20 students to shape a basic rectangular space in so many intriguing ways was such a lesson to me in how helpful conceptual design, and research on the front end, can be," said Trabue. O'More curriculum focuses on teaching students how to design, while also cultivating their own philosophy.
Throughout their time at O'More, Millard, Moore and Trabue bonded over late nights working on projects and shared time in the studio. The memories they each have from O'More impacted them as students but also contributed to their careers in interior design. Each of them had the opportunity to design spaces for real clients, as students, and were able to see their designs come to life.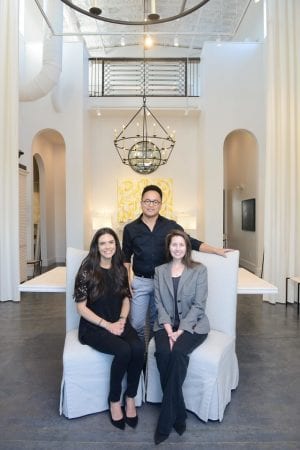 "My most memorable experience while pursuing my degree at O'More would be the summer week spent in Lewisburg. During Studio on the Square, Susan Besser and Rebecca Moore challenged me to see beyond the space assigned and to consider its surroundings," said Millard. From that experience, Millard's design, that he produced with another O'More student, now serves as an open-air venue for events.
The three designers were able to make their dream from their time as students at O'More a reality by opening Modern Remains. They will continue to bring their creative skills and designs to Nashville in a new way.
"Starting an interior design atelier and showroom with two close friends is a dream come true," said Millard. "Every day I step into Modern Remains brings the biggest smile to my soul."