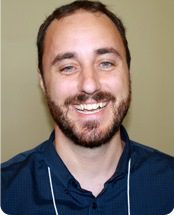 Dr. Matthew Heard, associate professor of biology and Rob Fisher Endowed Chair of Environmental Science, co-authored an article entitled "From Then to Now: Diversity, Equity and Inclusion in the Association of Southeastern Biologists" in the journal Frontiers in Sociology.
This article is part of a special topics research section that examines how professional and scientific societies are evaluating and impacting Diversity, Equity and Inclusion in STEM.
Frontiers in Sociology is an international journal that covers investigations into society focusing on a variety of different topics including equity, inclusion, gender, and race.
Here's an online link to the article: https://doi.org/10.3389/fsoc.2021.755072