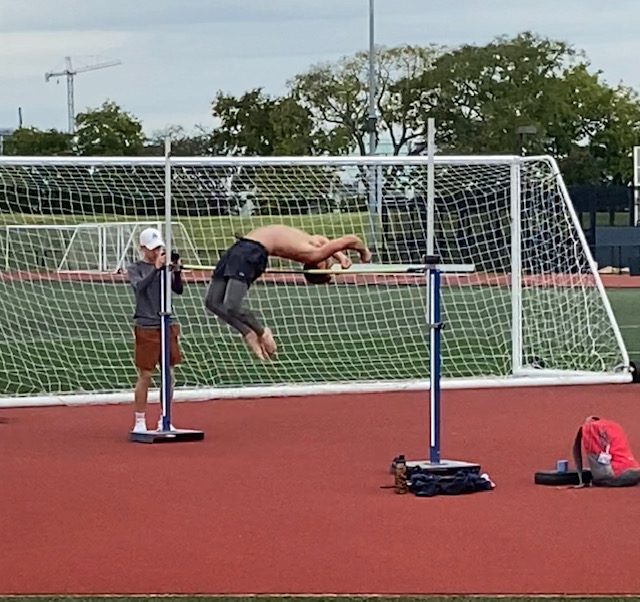 On October 23, exercise science major Trey Collins reached record-breaking heights–literally. Collins broke the Guinness World Record for the highest backflip, beating the previous record by several inches.
Collins's goal to beat the world record started about a year ago. After gaining some traction on social media for his skills dunking a basketball, people began to notice his backflip videos as well. Once his extraordinary backflips got noticed, Collins was contacted about his potential to break the world record. While conducting research on the previous record, he realized that breaking the previous record of 57.25" was not too far out of reach.
"My background in dunking helped me to have the vertical jump to get over the bar, and my background in high jump helped me to know how to arch my body over the bar. This record was sort of a combination of all of my strongest areas athletically," said Collins.
Collins's hard work ultimately paid off when he managed to beat the previous record with a final jump of 61".