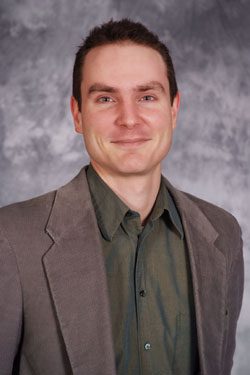 Dr. Scott Hawley, Belmont professor of physics, was just announced as the winner of the FaithTech Institue Writing Contest on October 22. The winning essay is an exploration of Christian themes and A.I. ethics, featuring a contemporary Christian song by Stephen Curtis Chapman and Belmont Songwriting Program Director James Elliot. 
The essay was inspired by the Oxford-based "Bridging the Two Cultures of Science and the Humanities II" grant program that Dr. Hawley was a part of for two years. It integrates concepts of classification from a book Dr. Hawley is using his sabbatical to work on.
His essay "Who 'Makes' The Rules? Whose Labels to Use? Living By the Spirit in the Age of Machine Learning" can be found on FaithTech's Medium page.