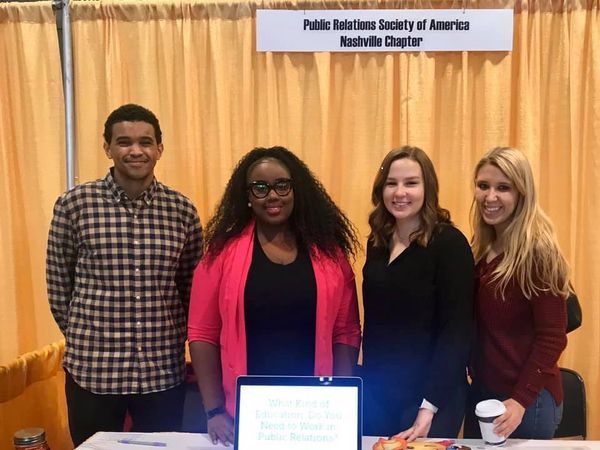 The Belmont University Chapter of the Public Relations Student Society of America and its members received several national honors during the PRSSA International Conference October 26 – 29.
Belmont PRSSA and its sponsoring professional chapter, the Public Relations Society of America Nashville Chapter, received the 2020 Dr. F. H. Teahan Award for Outstanding PRSA/PRSSA Chapter Relationship.
Belmont PRSSA received a Star Chapter Award, recognizing excellence in 11 categories including ethics advocacy, professional development and community service.     
Jamie Anderson, class of 2020, received a National Gold Key Award in recognition of her leadership in Belmont PRSSA.
PRSSA Chapters awarded in the 2019-20 Bateman Case Competition were also recognized, including Belmont's team for their "Shape Belmont and Nashville's Future" campaign on behalf of the  U. S. Census Bureau. Team members were Shelby Cage, Morgan James, Allie Mena and Sarah Beth Crowe. Dr. Christie Kleinmann was faculty adviser on the project, and Hope Cooper Buckner was the professional adviser.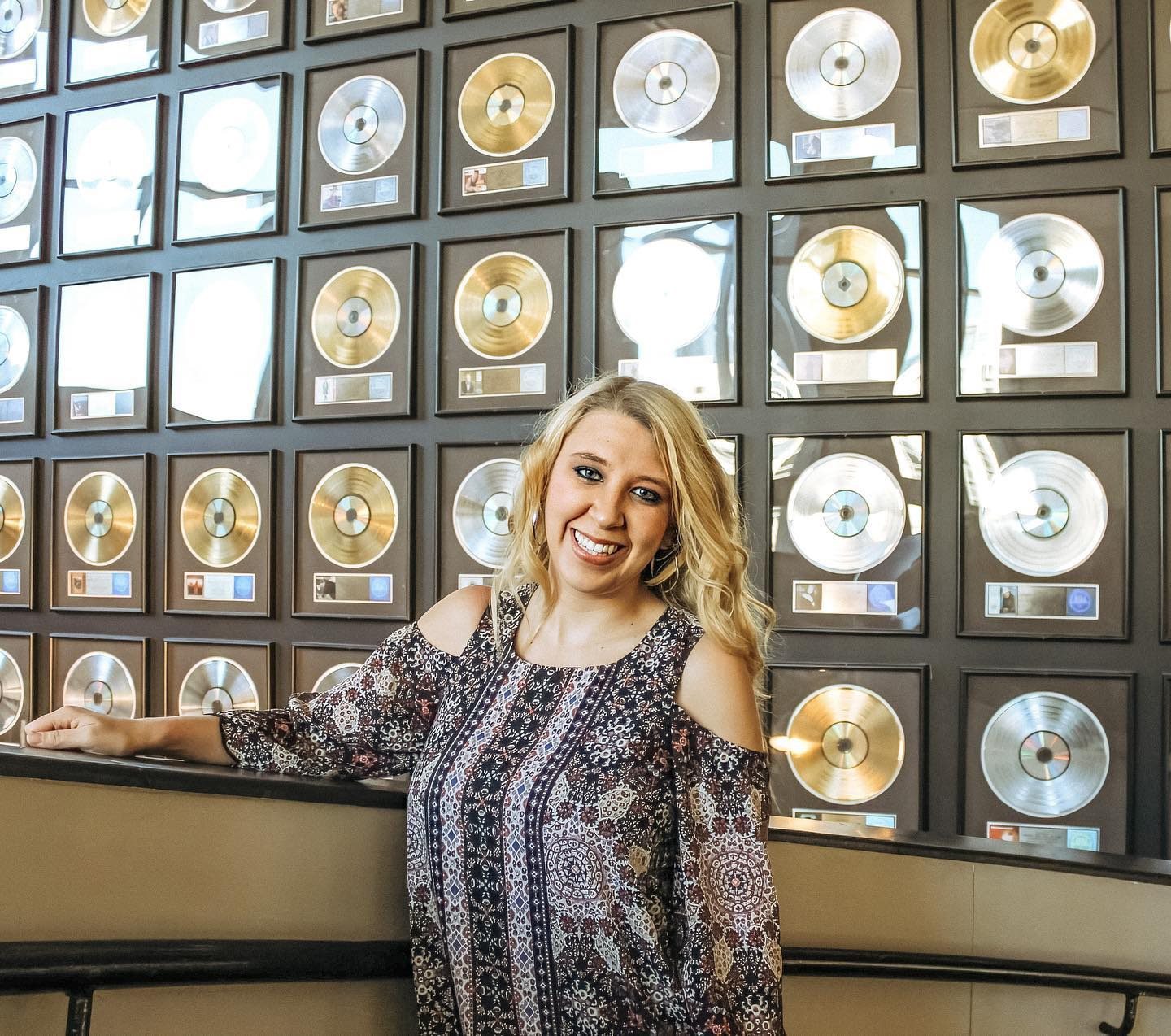 Belmont PRSSA and PRSA Nashville previously received the Outstanding PRSA/PRSSA Chapter Relationship Award in 2007, 2015 and 2017. Belmont PRSSA is one of only two Chapters nationwide to receive the PRSSA Star Chapter Award every year since it was established in 2009.
Current officers in Belmont PRSSA are Olivia Blumb, president; Leah Kuhn, vice president of professional development; Emma dela Pena and Lucy Walsh, vice presidents of member relations; Emily Stembridge, vice president of events; Lexi Stewart, vice president of communications; and Abigail Roering, executive director of Tower Creative Communications, student-run firm.
Dr. Bonnie Riechert serves as faculty adviser to Belmont PRSSA, and Keith Miles of MP&F Strategic Communications is professional adviser. Dr. Kevin Trowbridge is faculty adviser to Tower Creative Communications.
Belmont PRSSA was chartered in 2005 and has received national awards each year since 2006. PRSSA now serves nearly 9,000 students at 300-plus Chapters in the United States, Argentina, Colombia and Peru. PRSA Nashville Chapter sponsors PRSSA Chapters at Austin Peay State University, Lipscomb University, Middle Tennessee State University and Western Kentucky University.