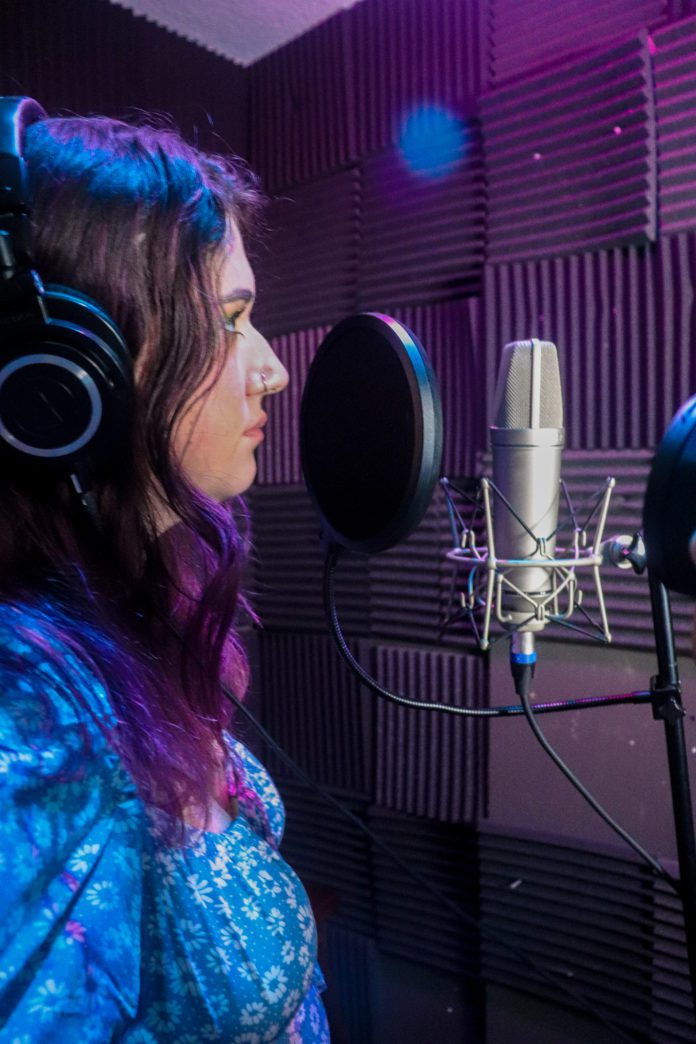 Gianna DiBono, a senior psychology major, recently recorded vocals in a duet for the production of a song and music video entitled "The Answer is Me" that will serve as a call-to-action in the battle against homelessness.
"This entire experience has been amazing," said DiBono. "I'm so excited for the release of our song and loved working with the diverse members of our production team."
Joining DiBono on vocals was Jessica Mixon, a graduate of Loyola University in New Orleans. All proceeds from "The Answer is Me," and other distribution channels will benefit The Cuddy Family Foundation for Veterans. The mission of this organization is to employ veterans and to support the health and welfare needs of those in peril.
DiBono, a California native whose stage name is Drty Blndy, began playing the piano in first grade and studied at The Royal Conservatory throughout her teenage years. An accomplished songwriter, she also composed the music for "The Answer is Me" and credits several of her influences as Fleetwood Mac, Lorde, Billie Eilish and Clairo. 
For more information on DiBono, visit her website and follow @drty.blndy on Instagram. Her song "The Answer is Me," can be found on iTunes and Spotify to support DiBono and The Cuddly Family Foundation for Veterans.