While this semester has been exceptionally more challenging than most for students due to the pandemic, Belmont students have still found opportunities to gain experience in their future industry while simultaneously keeping themselves and others in the Nashville community safe. Among those are juniors Halle Bartlett, Ellie McCoy and Bronwyn Milne.
Halle Bartlett is currently completing an internship at Round Hill Music within the sync department. The music business major has been working remotely with the organization since last August where her responsibilities include catalog maintenance and helping pitch songs for various movies, television shows and advertisements.
Virtually, Bartlett has the opportunity to meet her co-workers and work on team projects through various online platforms. She credits Belmont's music publishing course with preparing her for this line of remote work and in training her in the type of software used at Round Hill. Her school work on Zoom has kept her up-to-date and familiar with the platform which helped her confidently enter into an internship completely on Zoom. 
Bartlett shared that her experience at Round Hill Music, although remote, has altered her entire career path. She developed a new love for music publishing and has become vastly knowledgeable in the world of sync. Bartlett shared that although many seem to be struggling with connecting virtually, the team at Round Hill Music has been consistent with reaching out to ensure that she is learning and is attentive to the tasks that she enjoys doing.
Long-term, Bartlett hopes to work as a creative in a music publishing company. "I believe that music has the power to change the world, and I would be so proud to have a small part in that," she shared.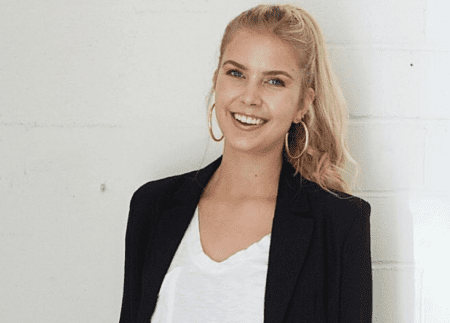 In the College of Business, marketing major Ellie McCoy is currently interning with the Nashville Soccer Club's Digital Marketing Team, which underwent an abnormal inaugural season in 2020.
One of McCoy's main responsibilities includes planning and managing the team mascot's social media channels on Twitter, Facebook, Instagram and Tiktok. She has developed an increase in knowledge of data analytics by analyzing the social media post statistics in order to better understand the value of certain content she creates.
"Learning in the classroom has been instrumental in my deep understanding of marketing, but being able to practice these skills has been the icing on the cake," McCoy explained. She shared that the skills she is learning throughout her internship are allowing her to enter the job market confidently as she feels equipped with the skills she will need to achieve her desired career path. 
McCoy shared that Belmont's networking opportunities play a crucial role in helping undergraduate students get their foot in the door and learn the different career paths available to them. As she works through her last week at a remote, yet rewarding, internship experience, McCoy expressed how excited she was to continue learning and to apply her new knowledge to the future.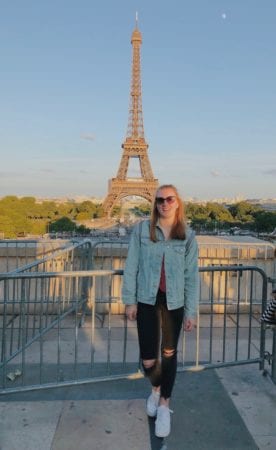 From the College of Liberal Arts and Social Science, public relations major Bronwyn Milne is interning with the Decker/Royal Agency this semester, a PR agency based out of New York City, New York. Starting in January, Milne is the company's first remote intern not based in New York. 
Milne's responsibilities differ day to day, but her experiences include monitoring media outlets, researching PR campaigns, creating media lists and working on media pitches. She expressed her gratitude for Belmont's public relations classes which have set her up for success when she writes content for Decker/Royal Agency's clients. "It is always a good feeling when a piece that I worked on comes back with minimal edits," Milne shared. 
Milne said although the internship has been remote, she has been able to learn more about various online platforms, such as Cision and Muckrack, that have advanced her knowledge and skill set forward. While working diligently with clients, Milne recognized the importance of networking and maintaining relationships that are crucial for serving your clients.  
"Every day is different, which is something I love! I have learned so much in such a short amount of time and have felt so supported and respected throughout the whole process," shared Milne. "I feel very lucky to have worked with and learned from such a skilled group of women." 
This fall, Milne will move to New York to complete the Belmont East program and hopes to move there long-term to pursue a career in public relations. After completing this internship, her love for the travel and tourism industry has grown and has given her more insight into the path she hopes to take after graduation.