When faced with the task of his Honors Program thesis assignment, senior Collin Felter decided to use the opportunity to further explore his passion of jazz music by releasing a debut album and writing an accompanying analysis book with the goal to make jazz less intimidating.
The last two years of the honors program is focused on the thesis project. Felter released his project submission on February 29, a jazz album showcasing original compositions that blur the lines between instrumental jazz and pop (available on Spotify). The commercial trombone major focused on writing seven final songs that represent his artistic self.
"I was trying to take jazz harmony in mediums that are idiosyncratic to the jazz world and make them more approachable," explained Felter. "I wrote it all in sheet music form and then wanted to write an analysis to help other musicians figure out how to get that sound."
While fulfilling the requirements for his Honors project, the analysis paper also provides a unique outlet for people to understand jazz and to become better musicians. The transcription and analysis book is available on collinfelter.com.
"cf" is the name of album, representing Felter's initials, while all of the songs are named after musical chords. His favorite track on the album is "ab," which was picked up by a few jazz radio stations and "really validated his process."
The album was recorded at Belmont-owned Ocean Way Studios, by far Felter's "favorite place to record in Nashville," with all current or former Belmont students producing and playing.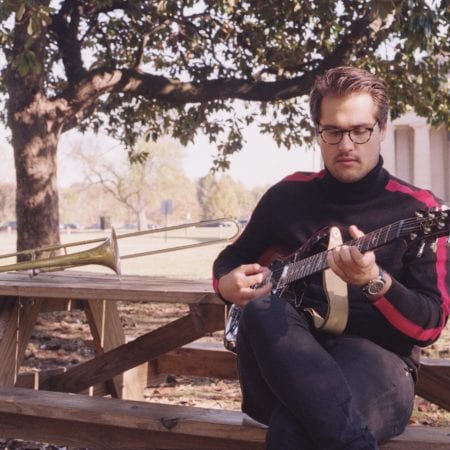 "The center glue of this project was the Belmont music scene," explained Felter. "All other musicians on my album were friends that happened to be great musicians and excited to make some music."
The album was recorded in September at Ocean Way, and the following months included mixing and mastering before it was released in February. Felter said his favorite part of the process was rehearsing with the musicians in the summer and hearing how they shaped his music in their own voices.
He said, "It could have been easy to just say I want this, but allowing the musicians to have their own space to create was important to me. In every song I arranged, I wrote specific parts for each instrument, but the musicians explored within the confines of my parts. Every musician got a solo and put their impression into the song to give it their own meaning. What came out are some solos that are really incredible."
For his accompanying analysis book, each song is categorized into three types – writing process, music theory and solo analysis. Although, the greater challenge in the creation of his thesis, said Felter, was sticking to the same project for a year and a half.
"Critically listening to the same song over and over is tiring but taught me a lot about self-criticizing and using it as a tool to grow to make better art," he explained. "Putting the album out on the business end was a great learning experience for me with copyright, royalties and getting it out on visual platforms and radio. I've never had to worry about that part as the sideman trombone player. I gained a ton of knowledge in the music producing world."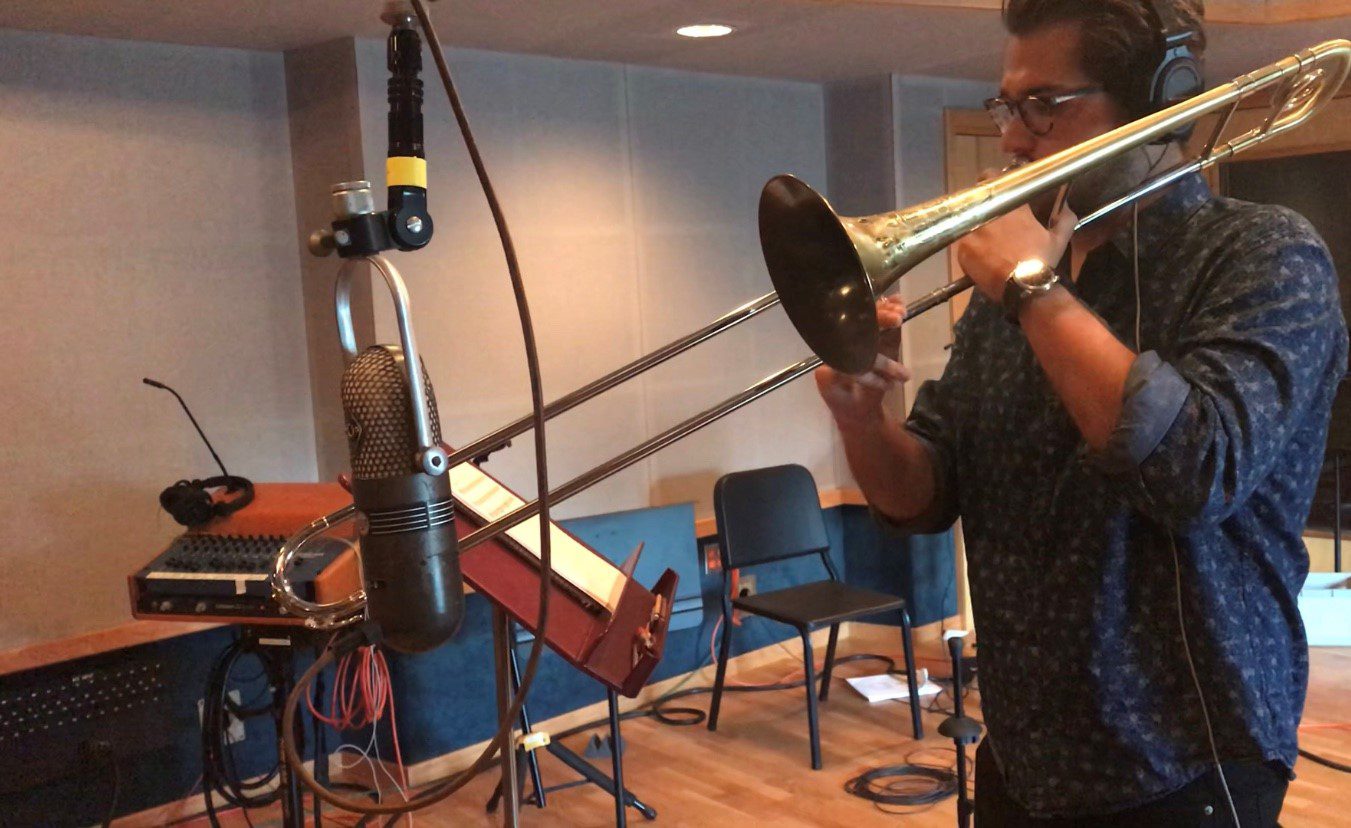 In high school, Felter was focused on STEM and considered studying physics, but during his junior year of high school, he switched to jazz trombone. "I felt like I got the intellectual stimulation from jazz, while I also got the creative aspects," he said. With music and jazz, Felter found there was never a right or wrong answer. The realm of music was limitless. He shared, "Music opened up the door for many opportunities mentally. I've been doing this deep dive into jazz and fell in love with it. Now, I'm getting my master's in it."
Looking to the future, Felter would like to further his studio work, which is his favorite part of living in Nashville. "Playing around and recording on people's albums and doing that 'side man' stuff is what I want," shared Felter. "But I slowly want to dive into the clinician or education sides of things like coaching or judging competitions…giving feedback." Ultimately, Felter wishes to pursue a doctorate and become a jazz professor.
The following musicians contributed to Felter's album, "cf."
Belmont Alumni: Joshua Blaylock (Keys/Organ), Cole Clarke (Electric Guitar), Adam McPhail (Electric Guitar/Honors Thesis Director), Chris Rymes (Trumpet), Max Dvorin (Alto Sax), Julia Meredith (Bari Sax), Chris Baldani (Head Engineer) and Tate Sablatura (Assistant Engineer).
Current Belmont students: Justin Berger-Davis (Bass), Natalie Merrill (Piano), Stephan Wieder (Electric Guitar), Andrew Bannan (Aux Percussion) and former student Ian Strobino (Drum Set).